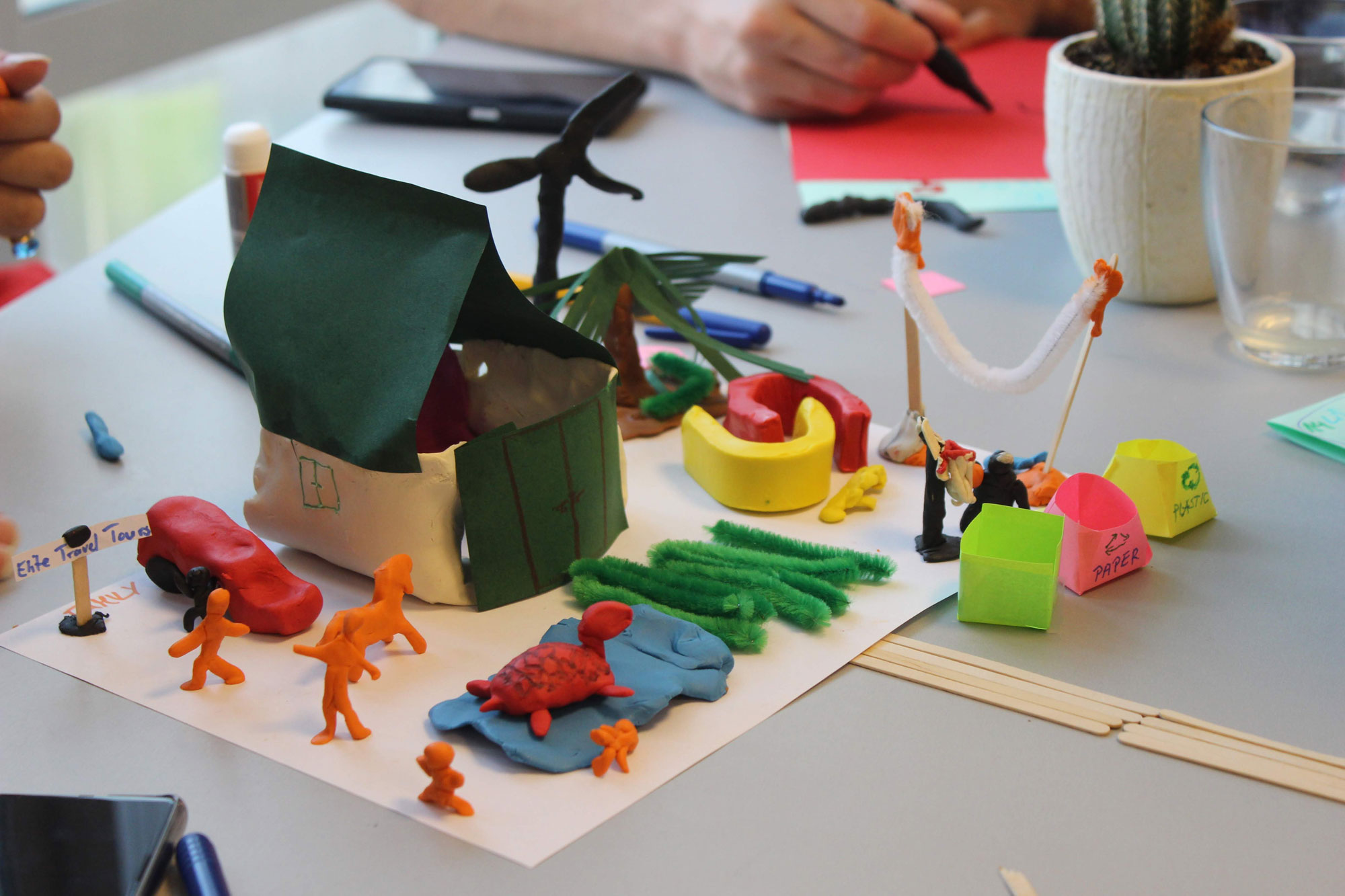 The creative playground – Elite Travel Group
Play-Doh, a human knot and planting a tree – what is happening at Elite Travel Group's headquarter?!
Design Thinking Training at Elite Travel Group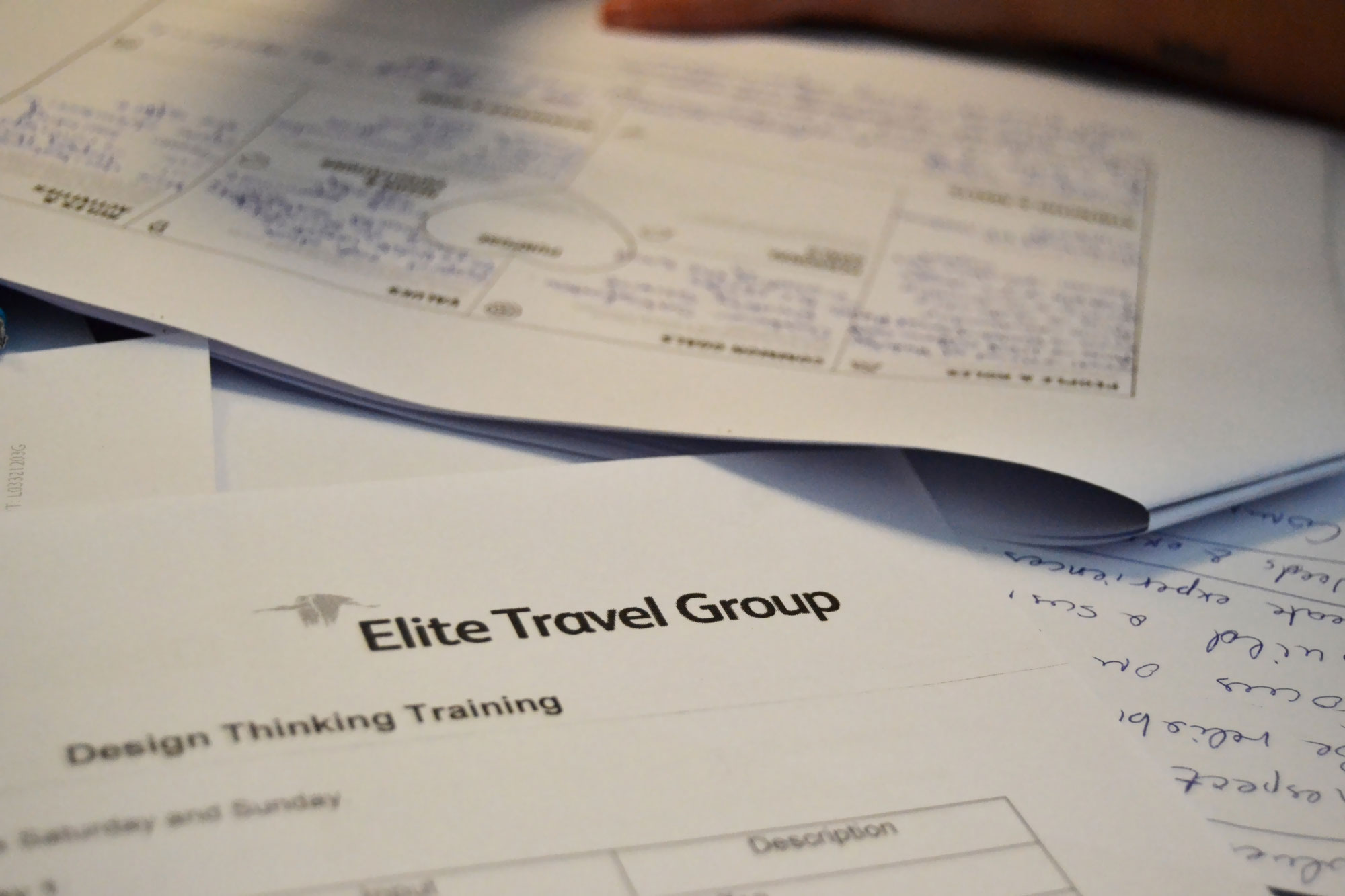 To improve communication and team play within the Elite Travel Group as well as with our partners we are constantly working to grow as a company. Therefore we invited Prof. Dr. Claudia Brözel from Germany. Prof. Dr. Claudia works at the Eberswalde University for Sustainable Development at the faculty of Sustainable Business focusing on tourism. She hold an active Design Thinking Workshop to experience a new and creative way to approach future challenges.
But are Elite Travel Groups new everlasting experiences now made out of Play-Doh?
Prof. Dr. Claudia Brözel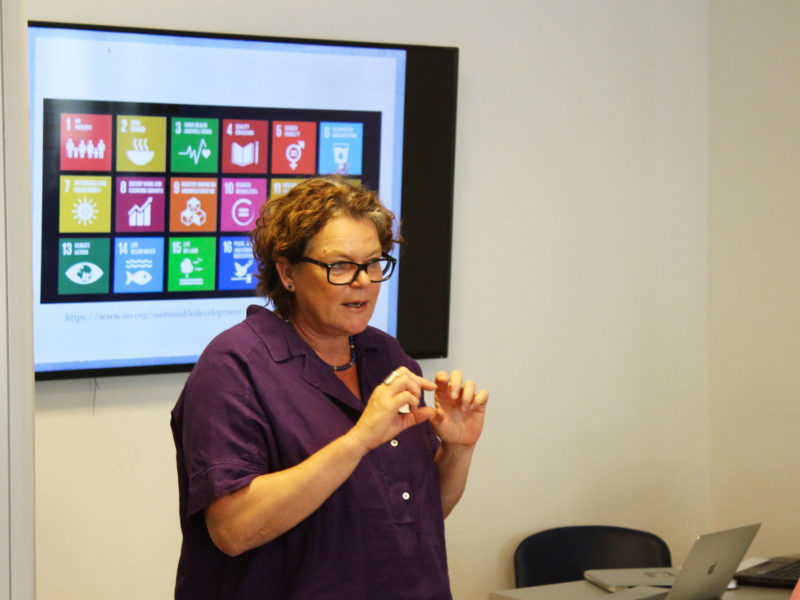 What is Design Thinking ?
The concept Design Thinking Workshop is a creative process to define challenges and come up with possibilities and prototypes and to test new ideas to find the best solutions for the company. For two days our team was motivated and moderated through the workshop by Prof. Dr. Claudia Brözel. The main aim: strengthening the team spirit, thinking outside the box, handling a challenge from another perspective – so why not use Play Doh?!
Creative process during the Design Thinking Workshop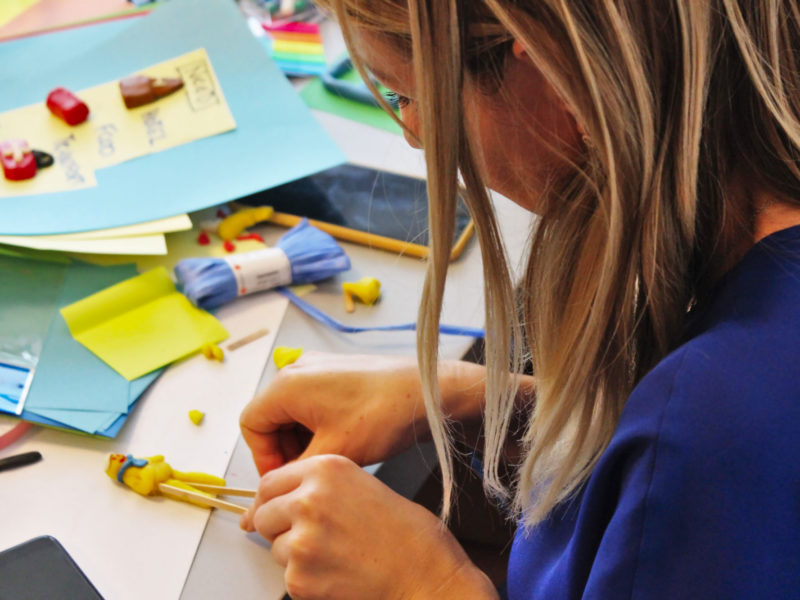 Team building methods like games such as the Gordian knot or a one-on-one interview on a personal level to get to know each other make for a good warm-up – as if it was not hot enough already with 40 degrees outside.
Team building activities like the Gordian knot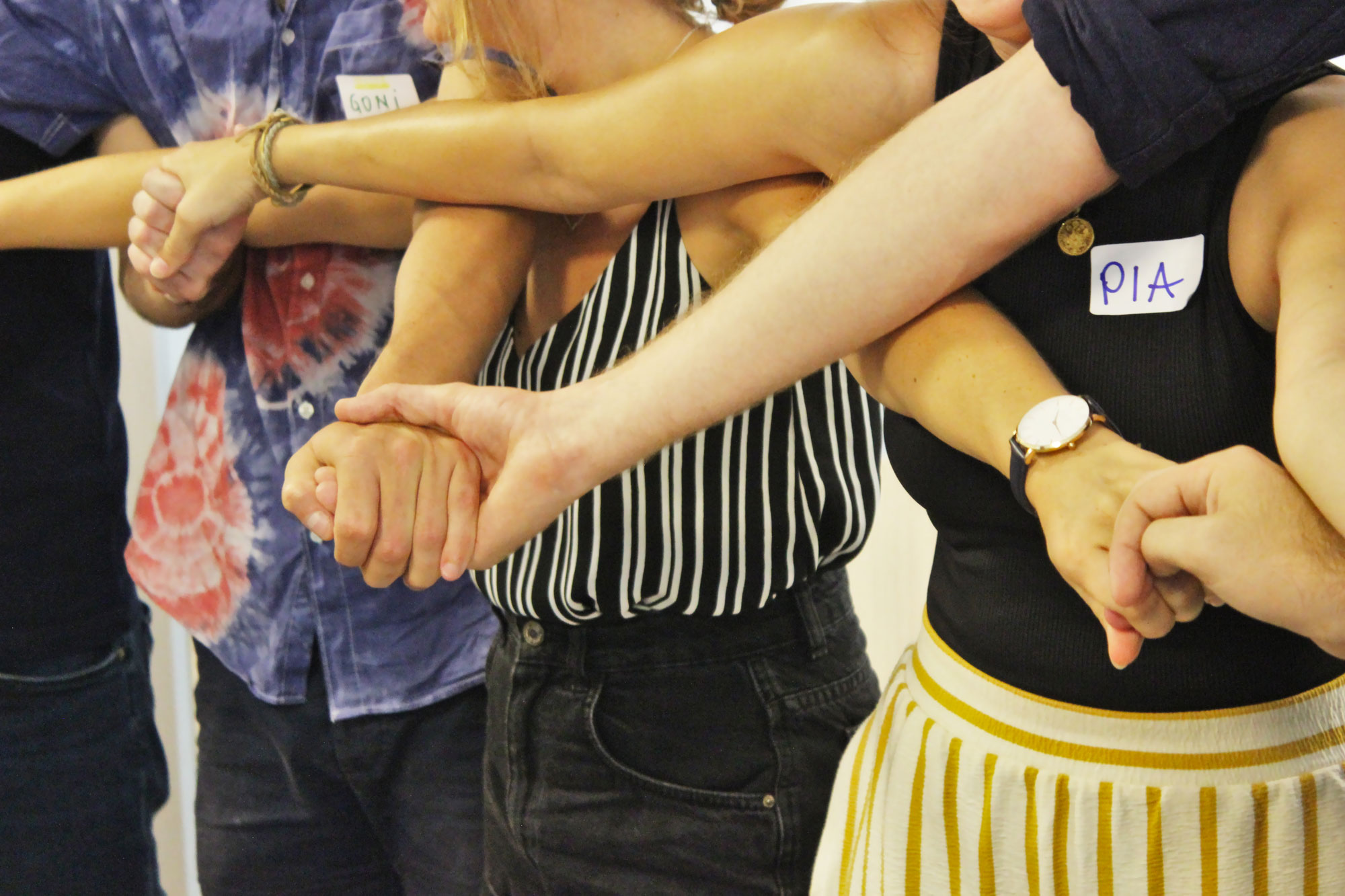 After the fun part always comes the creative work flow: Within three groups the Elite Travel Group team identified the responsibilities, the values and purpose of the company, their own role and personal goals by using the canvas model.
Have you ever asked yourself what your personal role is in your company? What are your strengths and what do you expect from your company and yourself?
Brainstorming in three groups by using the canvas model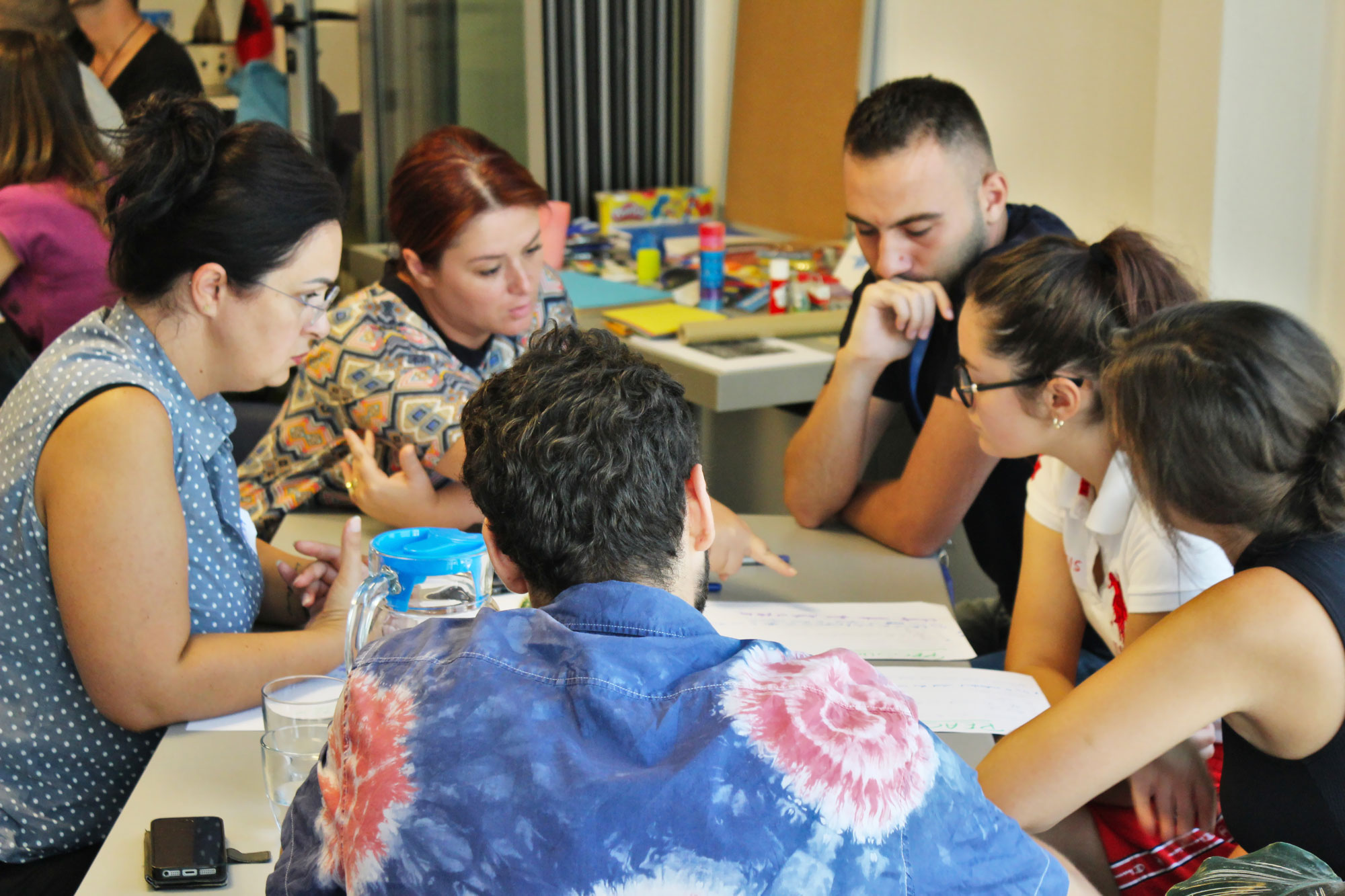 Creativity was needed from everyone for the actual Design Thinking Challenge on the second day.
The Challenge: "How might we reach our customer directly with the most fitting product or service?"
Three groups approached the challenge from three different perspectives by starting to define the underlined words. The mix of different people from different backgrounds with different opinions obviously resulted in a wide-ranging understanding.
Creative visualization of the ideas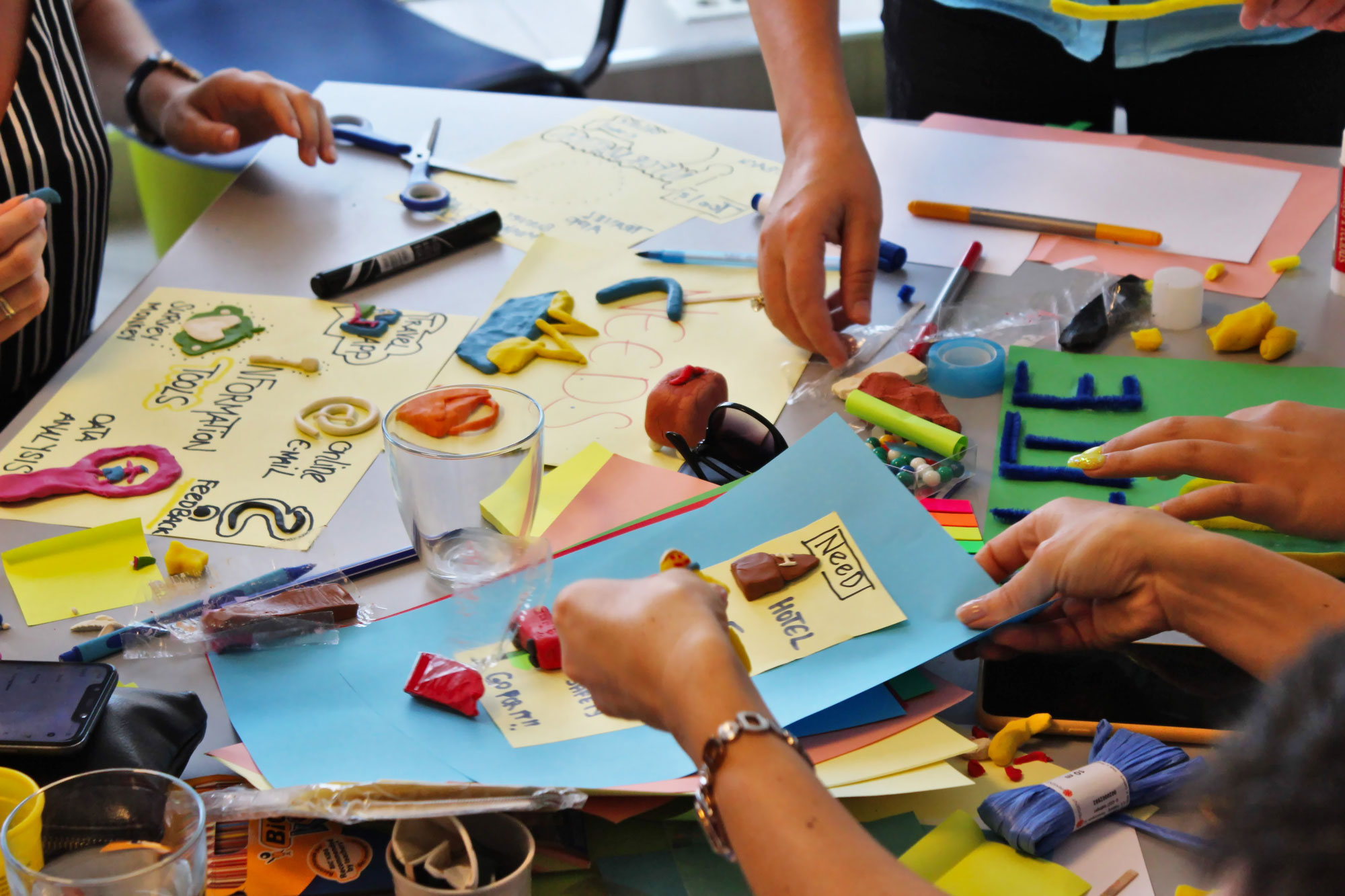 The air got heated up by all these creative minds and ideas. To visualize the outcome of the brainstorming every team member digged deep and let shine through their inner child- and that's what Play Doh and lots of other craft materials were used.
Planting a tree as a symbol for growth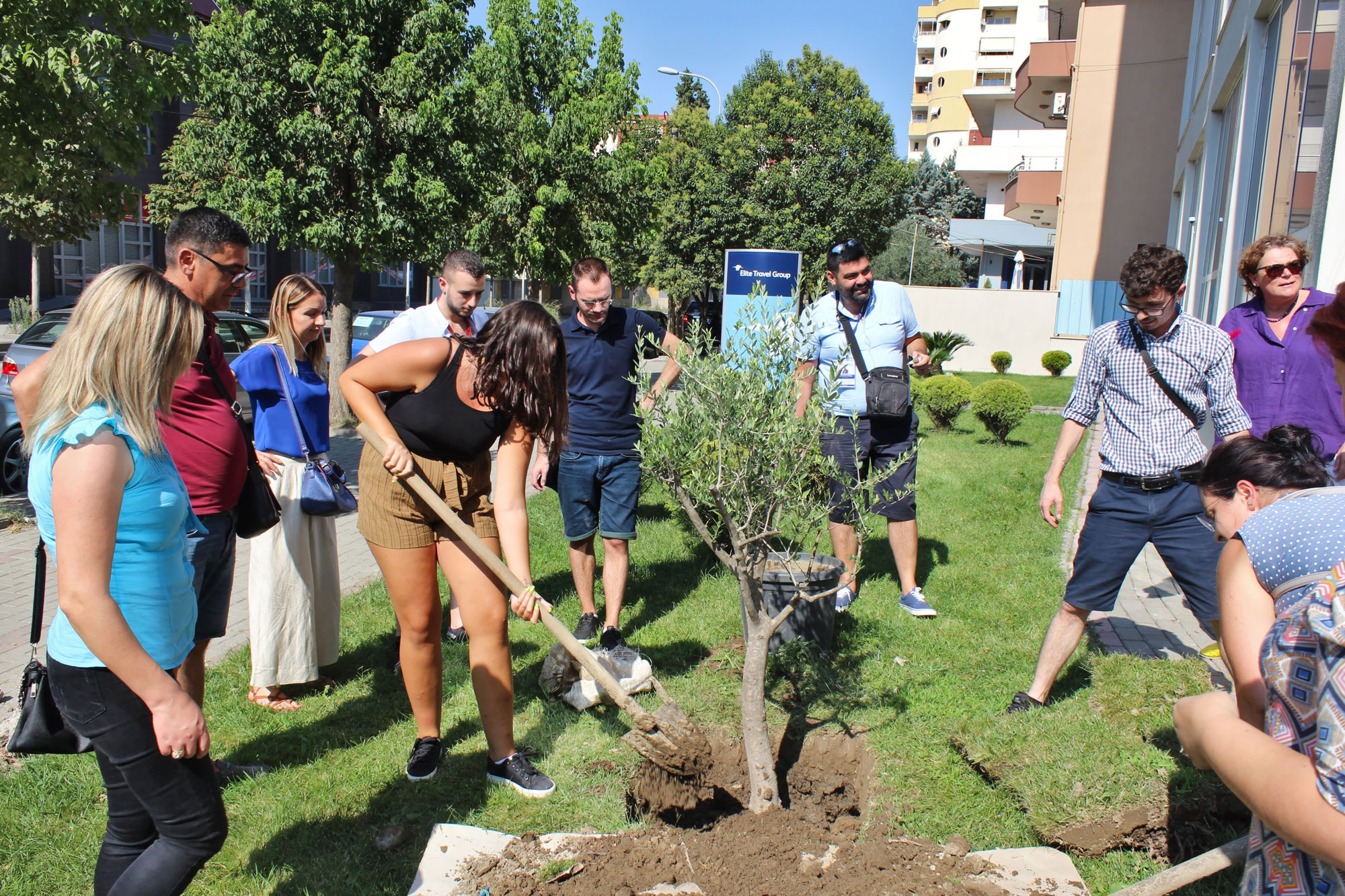 To conclude the two days Design Thinking Workshop the whole Elite Travel Group team planted a tree together as a symbol of achieving something together as the Elite Travel Family as well as a symbol of creating everlasting experiences and let something grow together. Hand in hand, for a better future.
Elite Travel Group Team