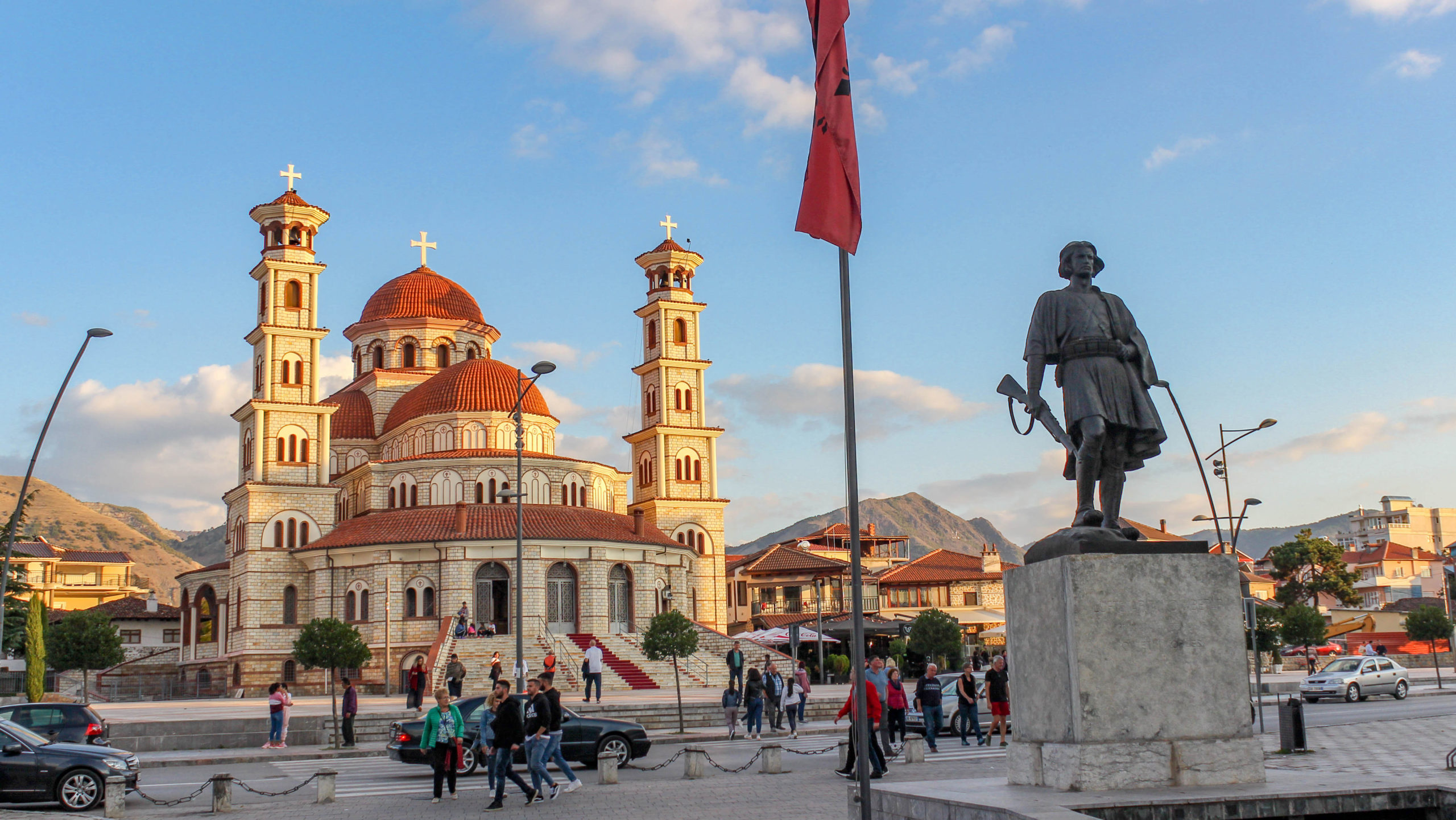 Korça – the city for a weekend trip
One city, a second visit, three curious ladies and two days to look behind the curtains of "little Paris of Albania".
When traveling through Albania you certainly have heard of Korça before, not necessarily regarding the town in the Southeast of Albania, rather because of the beer brand. The first time we went to Korça was the Beer Fest, also called Festa e Birres which is one of the more famous events in Albania. But let us put the beer aspect aside for a moment, I know it's hard and have a look at the actual city Korça. 
It is a bit off the beaten path of international travelers in Albania, but for the Albanians it is a common place to go for a weekend trip. If you got enough time, I highly recommend spending one or two nights there to enjoy the historical as well as cultural features – for a good reason it is also called little Paris.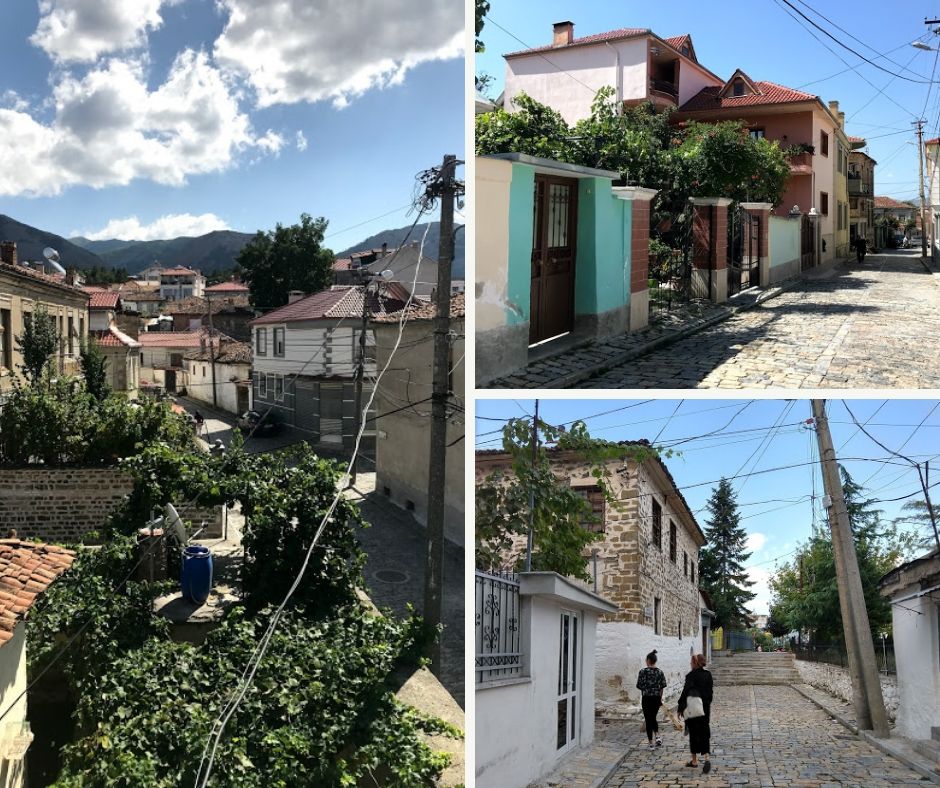 Conquering the side streets
When you look for things to do in Korça there are quite a few websites giving you information about the familiar as well as interesting sites worth a visit. If you know us already, you know that we are always looking for something off the main path of tourist attractions. Since Korça is already well developed touristically by Albanian standards, it was a bit of a challenge to not just get drawn back to the main path. 
Our method was therefore to conquer the side streets, well rather strolling through them and keep our eyes open. Most of the times we got distracted by beautiful old doors and we lost track of what we were actually looking for – we just love doors.
Cheers to the door fetish
But thanks to our door fetish we stumble over an old couple that sells their self-made Rakia at their door. A small sign lists all the different kinds of Rakia and before you can even say Rakia, they have poured some of it in a glass for you to try. Entering through the door you see bottles in all kinds of shapes, a Jim Beam or just a familiar water bottle for example, filled with that delicious but also strong beverage. Besides selling the national drink of Albania, they offer various teas or herbs used as medicine they picked themselves or vinegar.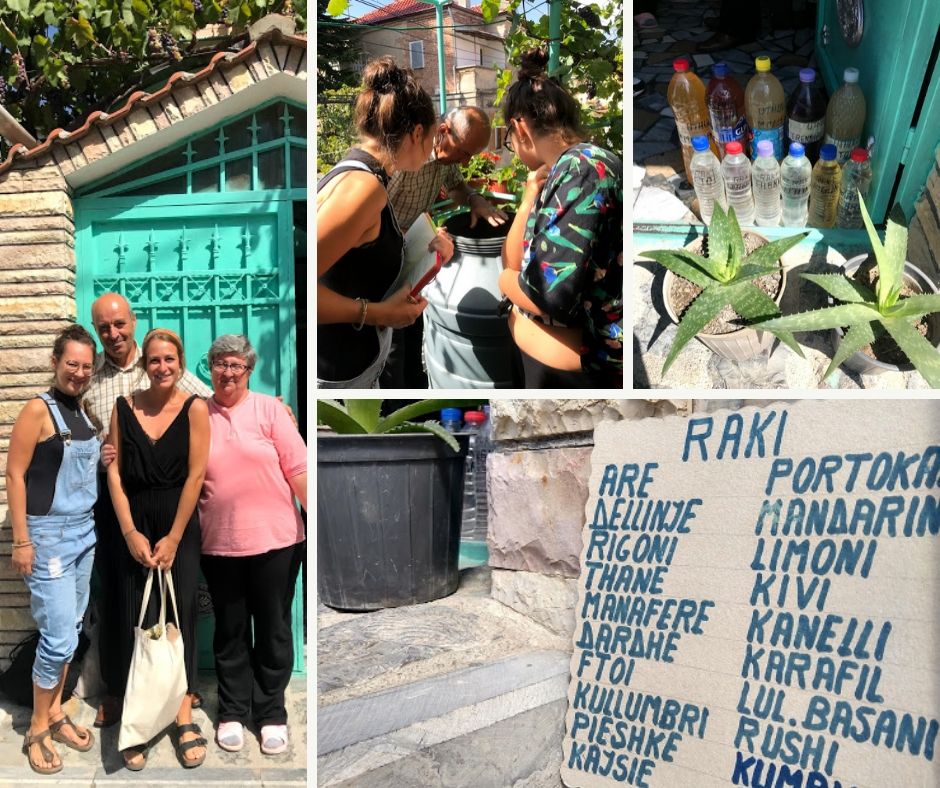 The old couple was so excited that they took us upstairs to show us how the Rakia is made. Growing or picking the fruits themselves, they let them ferment in plastic tons on their terrace. The highlight was the self-build filter build by the husband's father 30 years ago who has taught him everything about making Rakia. Of course, we ended up buying two big bottles.
"You made this place even more beautiful"
After a few glasses Rakia we decide to head towards a restaurant – alcohol on an empty stomach is never ending well. We ended up in a restaurant of the guesthouse "Bujtina Sidheri". The cook is pretty popular, has cooked for famous people especially Politicians. The meals were traditional dishes with a modern touch, meaning simple meals prepared in an extravagant way that made it very special. They usually do not have a menu, instead they use seasonal ingredients and change their offer daily.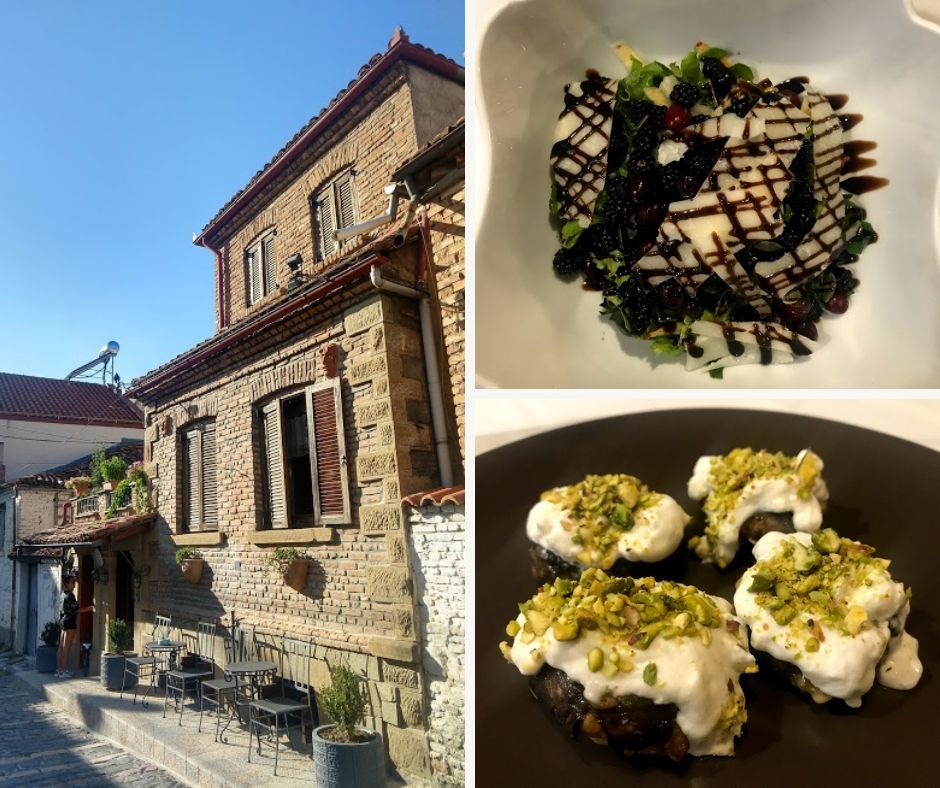 Afterward we got a small tour through the guesthouse by the owner himself and oh well… I would totally stay there. The whole guesthouse is furnished with collected old and traditional things that give the whole accommodation a very cozy atmosphere. Before we left, the owner touched us emotionally with his words "you made this place even more beautiful" which was also the explanation of why he did not want to take any money from us.
Stay tuned if you want to join us on our next adventures – exploring the surroundings of Korca.