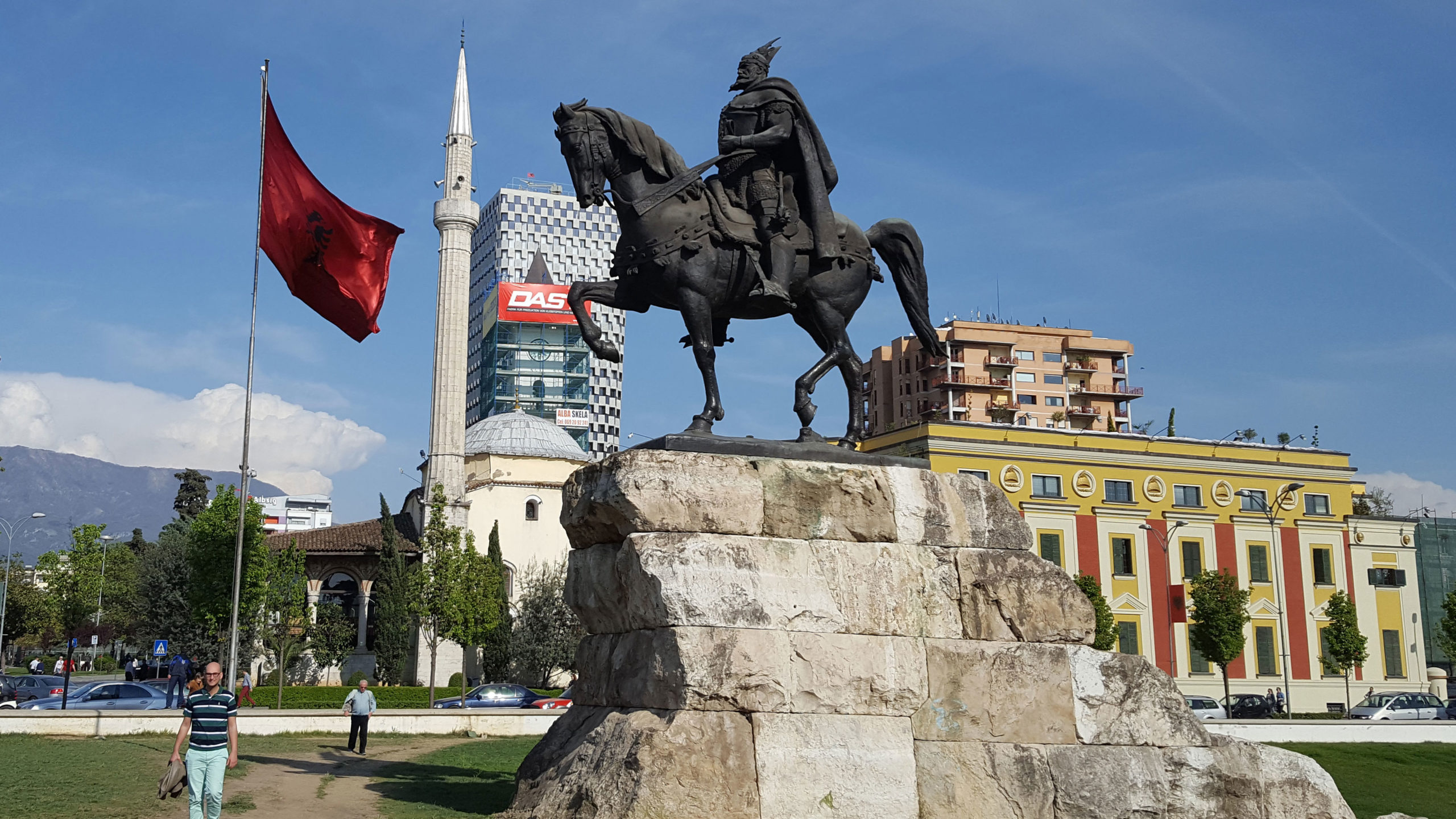 Tirana – off the mainstream path
One city discovered by three explorers: energetic Nina, beautiful Grace, and "e hallakatur" Pia with one mission – explore the capital off the mainstream sites.
When you travel to Albania you certainly cannot skip the capital. Tirana awaken from the communist period has changed into a loud, crazy and colorful city. Besides the quite chaotic traffic and the dust, Tirana's vibrant atmosphere invites you to stroll through the streets and discover the inconspicuous places.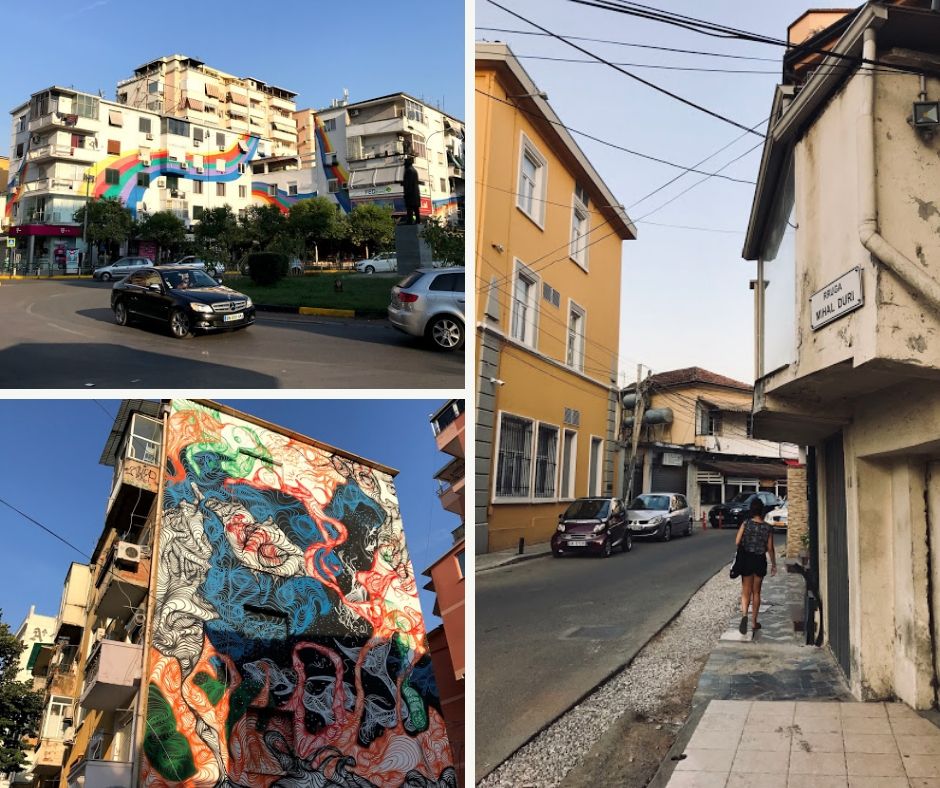 What's the plan for today?
With a list with three fixed sites we wanted to visit, we were between 'well prepared' and 'not really sure what we are doing', but always up for an adventure.
We drove from Elbasan to Tirana, which was the easiest part because not only the traffic can stress you out but finding a parking spot even more. There are a few parking areas close to the city center that are even marked on Google Maps but some of them are crowded all the time. The one I have made good experiences is in front of the 'Pallati Sportit Asllan Rusi'. However, we were lucky that day.
Isn't it crazy how things and people can evolve in such a short time?
Our first stop was close to the Botanical Park of Tirana. There we wanted to meet a young artist we contacted through Instagram. In the bookstore at Skanderbeg Square, we saw once a tote bag with a picture painted by an artist named Dakuna. Since we liked it that much we thought, we have to meet that person.
That person is Mediana, a young open-minded and kind woman from Kukes who is living in Tirana now and works as a freelancer in the architecture sector. She showed us her atelier, which is actually her brother's flat, that she takes care of. Just for us, as the very first people coming to her atelier, she set up everything and even though it was not ready then, it was a unique atmosphere. Paintings on the walls and sculptures from an exhibition a year ago, a clothes rail with shirts and tote bags with her paintings printed on, a small table right in the middle of the room and as a highlight the view over the botanical garden made us kind of speechless. The fact that the window did not have glass was just another highlight that was very fitting to Dakuna, the artist and her art.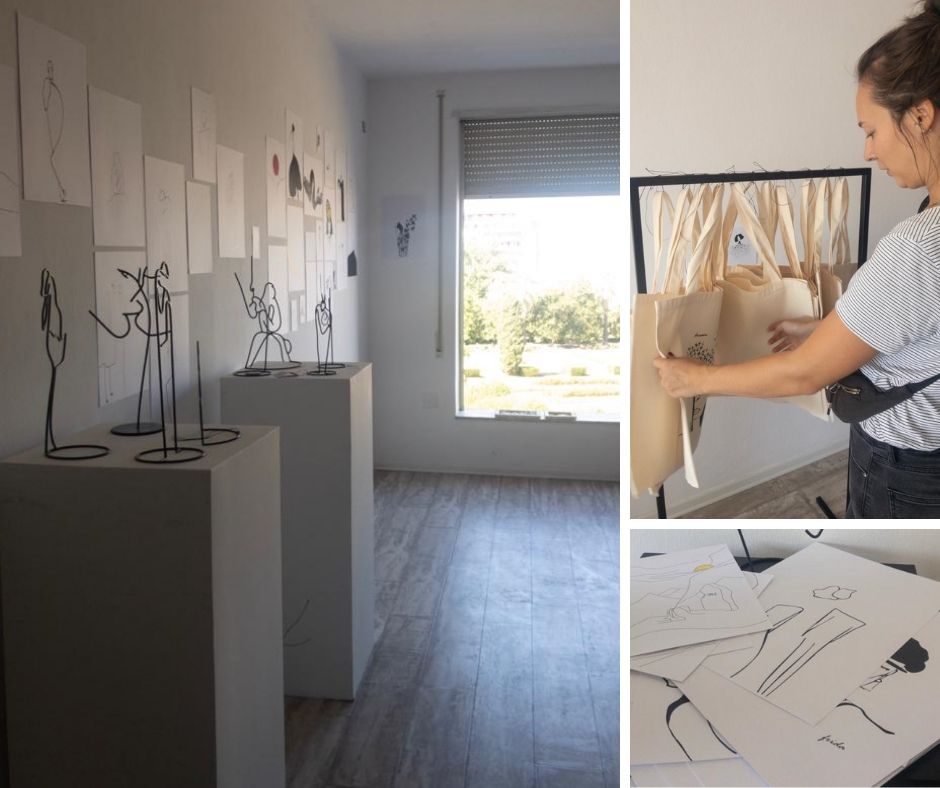 The artist's name itself does not mean anything. However, Mediana started drawing around 5 years ago when she was in a difficult place. Starting to post and share her drawings on Instagram, she gained more and more attention that led her to where she is right now. Isn't it crazy how things and people can evolve in such a short time?
It was a pleasure to meet Mediana, listen to her stories and get the feeling Dakuna felt when creating her artwork. I still look at her paintings I took with me back home and it reminds me of the adventures I went on, the people I met, what it felt like and of course the conversations we had.
Holy moly, what a chaos?!
Already full of happiness we went on to our next stop which is in the trendy district Blloku. Since we love buying unique clothes but also want to be sustainable, we checked out the secondhand shop" Vendi Sekret". The opening hours are usually from 16:00 to 21:00 but there is a sign with a phone number you can call if you are at the shop outside business hours.
So, we called the number and met Joana who took over the shop 2 years ago. She was born in Athens, moved to Tirana when she was 3 years old and studies economics. She runs the shop with another girl living in Germany who sends clothes to sell in the shop. If you take a peek inside you could feel overwhelmed by the number of clothes, jewelry, and stuff. The first impression was: holy moly, what a chaos – a small room with piles of clothes, clothing on hangers everywhere so that you cannot see the walls anymore. But with some patience and a good eye, you find things that might take you back to your past, make you smile and/or want to take home with you.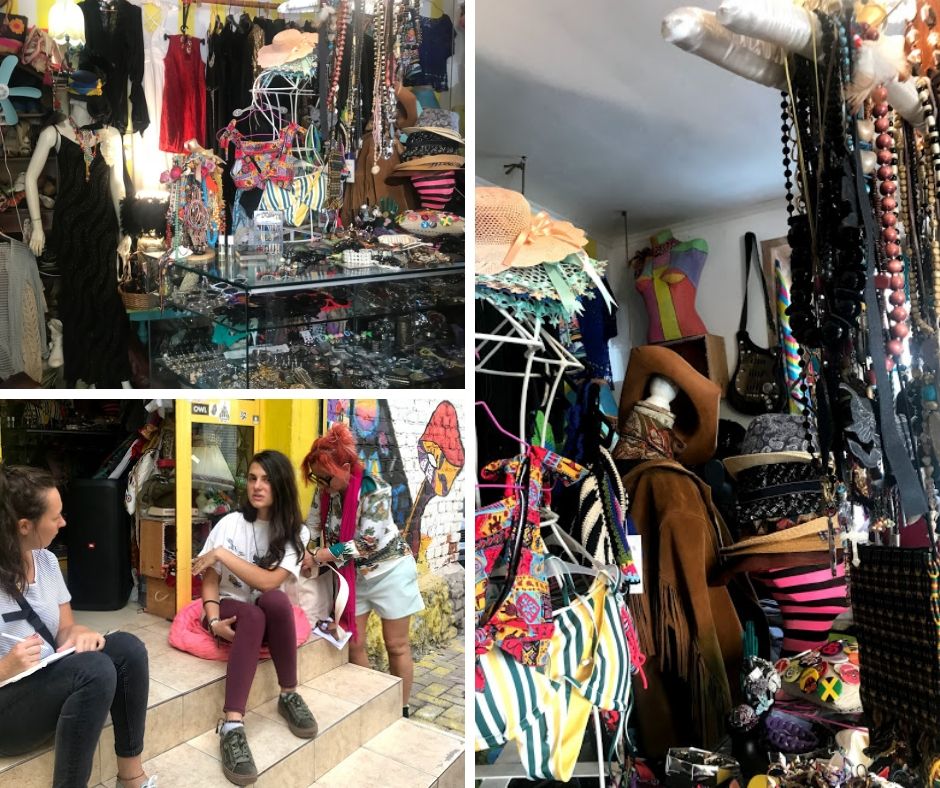 While sitting on the stairs in front of the shop chatting with Joana, her mother who supports her with the shop was joining the conversation. She was actually the highlight of the secondhand shop itself. The red-haired woman with her sunglasses, even though there was no sun at all, dressed in such an individual way that she could have been the owner of the shop or at least the doll in the (not existing) shop window.
If you are in the Blloku area anyway, then check out the shop to have a peek inside and you might even get lucky not just to find a new piece for your closet but also to meet the red-haired woman.
You cannot leave anything behind since it is way too delicious!
After all those impressions and interesting conversations, we certainly needed some food. We had a few spots in mind such as Oda which is a typical tourist hot spot and did not fit in our 'off the mainstream day'. Then there was Greeny Tirana which is rather a small bistro than a restaurant and as the name says, it is quite green. They serve juices, salads, wraps but also meat lovers can find something they like. Our third option was Ceren Ismet Shehu in Surrel, which is on the East side of Tirana, owned by a quite well-known cook.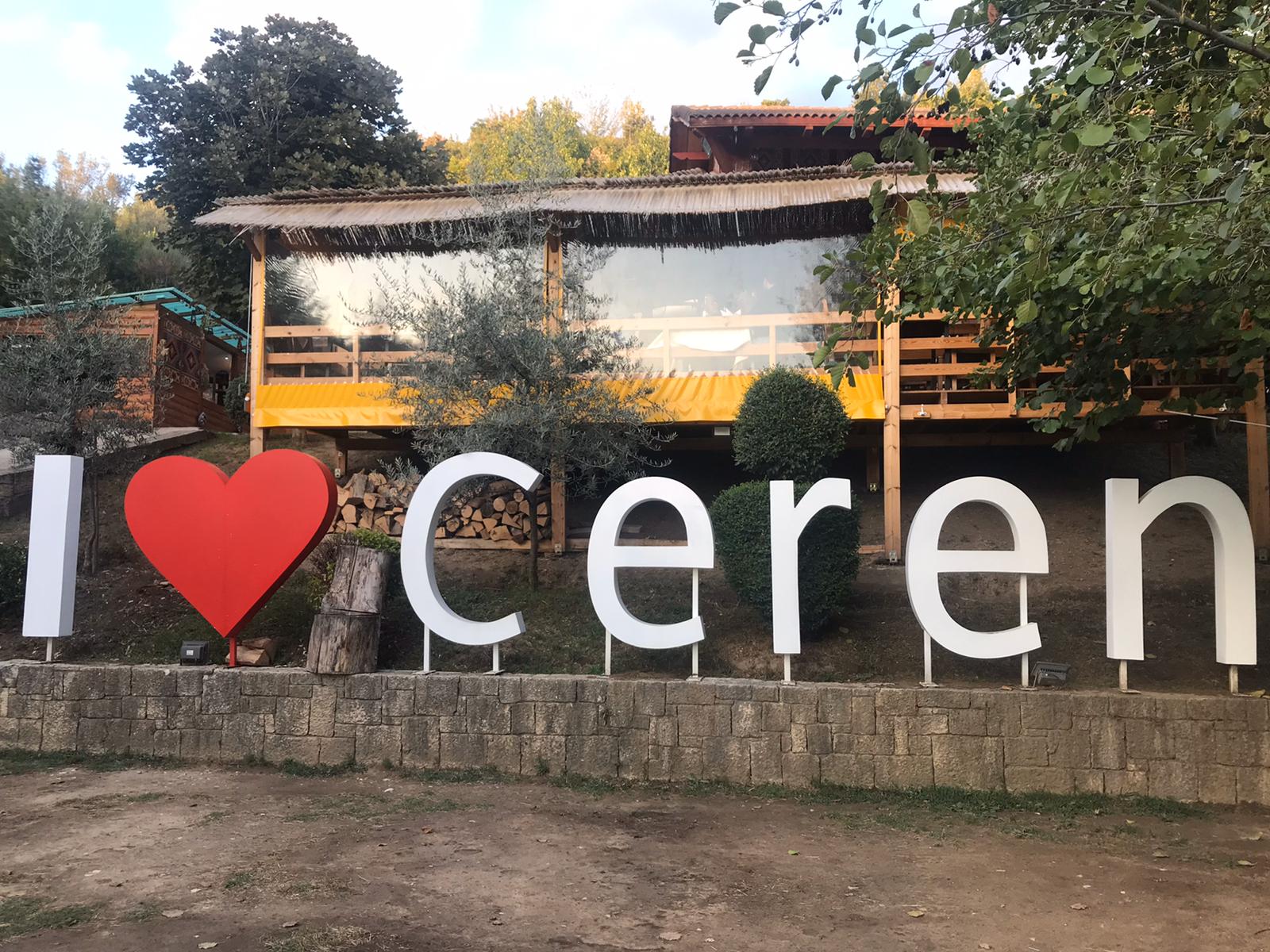 We chose Ceren and let me tell you, it was the best choice! You have a great view, a cozy atmosphere and the waitstaff is courteous. Right at the beginning, you can choose between the vegetable or non-vegetable menu. We went for the vegetable version. So, after getting served our drinks it started with a platter of cheese and all kinds of snacks continued with …. And finished with some fruits of the season.
We were so stuffed that we barely could move smoothly to the car, but you cannot leave anything behind since it is way too delicious!
After all, our mission was accomplished. The three explorers were more than happy and ready for the next adventure.