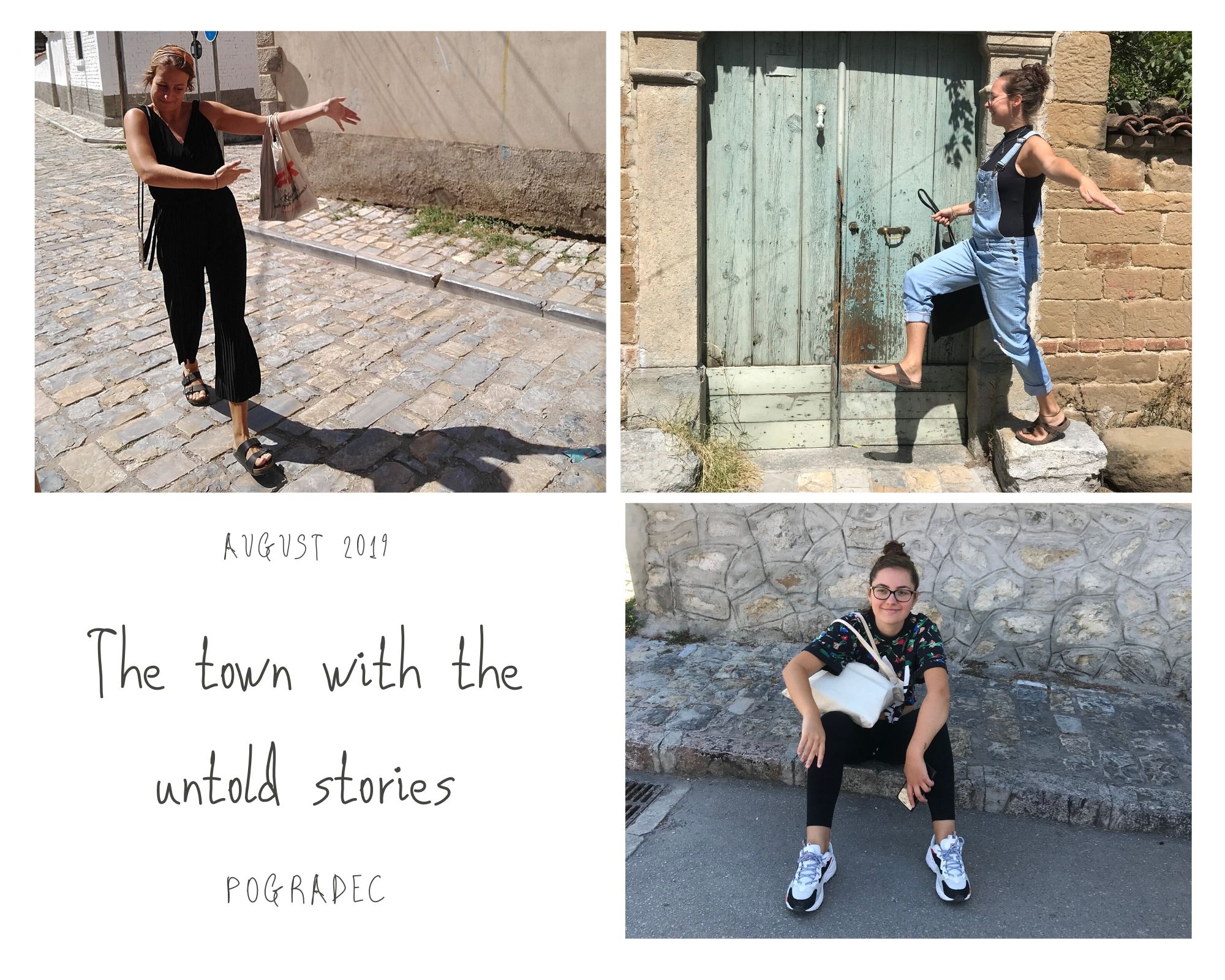 Pogradec – the town with the untold stories
Three chicks, one city, five impressing stories in two days – trying to discover the real Pogradec.
Traveling through Albania you don't necessarily stop in Pogradec. On your way to Korca or Ohrid in North Macedonia, taking the road along the beautiful Lake Ohrid surrounded by a beautiful mountainous landscape you pass the at first glance unremarkable small town.
With the aim to explore the town to look for hidden spots worth a visit to the main touristic sites and attractions, we stayed for about two nights there.
Energetic Nina, a wine expert and food lover who is documenting the traditional Albanian kitchen in all 12 regions of Albania. Smart Greis, who is from Albania and helps with the translation since there are not that many English-speaking people. And cute Pia, who tries to find impressing locals to ask them about their handcraft art and unique stories to display those and include them in the tourism sector.
What do you know about Pogradec so far?
Pogradec is in the East of Albania with access to the Ohrid Lake, close to the border of North Macedonia. Besides walking along the promenade with carousels, street vendors and of course various cafes and restaurants offering typical dishes for that specific region, which is mostly fish the town has several religious sites and natural features around.
To be honest, tourism activities are rare, rubbish can be spotted quite often, the noise of the amusement rides are not enjoyable and the absence of reliable as well as easily accessible information about the town do not make Pogradec to a first-choice destination in Albania.
Why then should Pogradec be worth a visit? – Looking behind the curtains
On our first day, we were able to enjoy various delicious Albanian dishes at Restorant Poradeci. On the outside it seems unspectacular but once inside you can enjoy a cozy and rustic atmosphere with benches covered with sheepskin, drawings, and pictures on the walls as well as an open fireplace. All dishes are made by the owner with recipes passed along for generations. After a chat with him, we continued our journey, of course not without trying one of the self-made Rakia.
"Freedom does not mean abandoning." - Taso
When knocking at Taso's door, we never thought we would experience this huge kindness or listen to such inspiring stories. Anastos Kosandini is a painter who was born with a passion to paint, facing obstacles during the communist period and travels to places for inspiration nowadays. When the system changed in the 90s, he decided to stay instead of using the newly found freedom and leave.
His understanding of change is rather to have the freedom to do it his own way in his own country, instead of abandoning your country. Not just opened Taso his door to his atelier that exists for 20 years now with all his pieces but also to his home and life. It is worth a visit!
An atelier of another kind was a woodcarving studio which exists since 1992 and is in 4th generation of Pirro's family. He was taught the handcraft by his grandfather. Impressed of all the handmade pieces with such fine details in the atelier, Pirro told us that they also used to work in orthodox churches. Today he just does it in his free time due to limited time since he is working as a professor at university.
Bringing the vintage culture to Pogradec – Adri
Strolling along the main street through Pogradec, a window made of smaller windows, the frame in dark green caught our attention. A large trunk, dolls wearing trousers with braces the sign said Vintage. For us, it was the first time seeing a Vintage shop. Three ladies – of course, we need to check that out. Besides selling vintage clothes bought in Italy, Germany or England, Adri the owner collects also old furniture, jewelry or even treasures from the ottoman period or stuff from the '90s and communism period.
In his, about 16m² shop Adri has unique, beautiful pieces as well as something for every vintage lover. And of course, each of us found something to buy from pants, through dresses or scarfs we turned into furious shopaholics after all.
Mission impossible: Finding the castle
Since there is just outside the inner city a castle signposted, Nina and I decided to check it out. The hike is quite easy, even doable with Flip Flops when avoiding the short cuts and probably takes about 1h to the top. Enjoying the walk with a stunning view of the lake and surrounding mountains we reached the top and first the disappointment was when we realized that there was no castle. Instead, there was something like a monument in the form of a rock.
After all, we did take a silent moment to enjoy the view of Pogradec and our disappointment turned into jokes about the non-existing castle of course but also inner pieces by just appreciating that situation. Even without the castle, the hike was worth it.
Rounding up our trip by stopping at Tushemisht to have the typical regional dish: speckled trout of Pogradec, known as Koran at the Restaurant Vila Art. Located close the Drilon Park you have a green, calm atmosphere, sitting outside with a view of the lake and enjoying those simply tasty dishes. We ate until we almost exploded and finished it all.
After all, we were just stunned by the kindness of every person we talked to, the stories of everyone who shared it with us and that's what made our journey so special. But the adventures are not over yet…