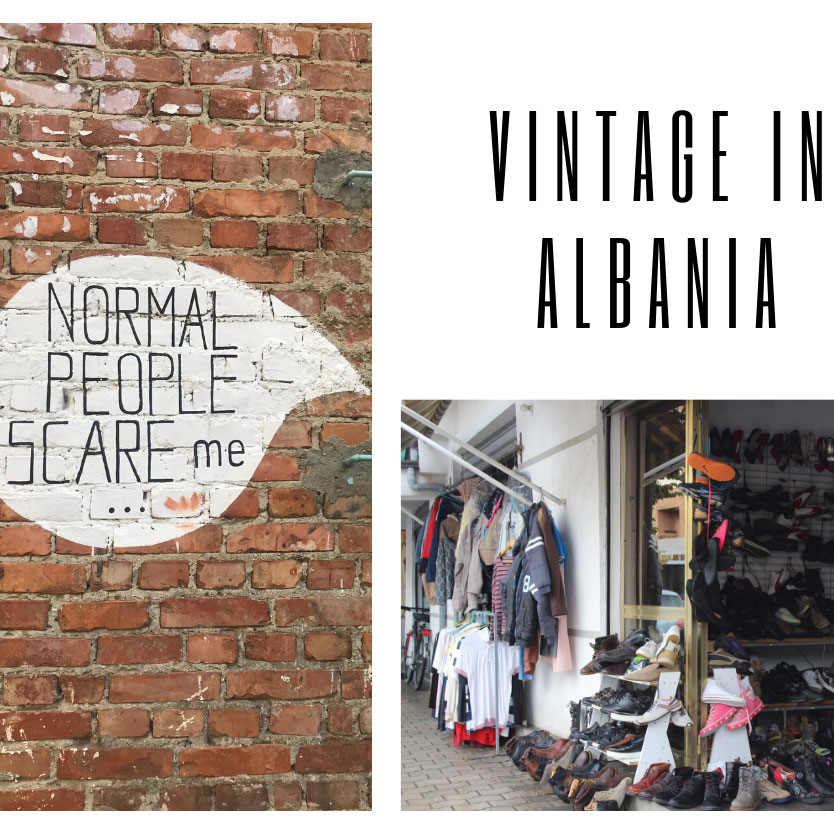 Vintage in Albania
While getting older, maybe also a bit wiser, becoming more mindful about the environment and the growing trend of vintage in several bigger cities not only in Europe but in other countries as well, my interest of secondhand shopping increased.
"We have vintage everywhere."
When I arrived in Albania, the first few weeks I mostly observed, tried new things and compared it to back home. Of course, while learning about the country and the people I probably noticed it then already. However, people riding around those cool, old school bikes, just like I my grandmother's bike from DDR times, or checking out the flea markets in different cities I realized, everything is secondhand or even Vintage. With a subconsciously growing interest, we asked our Albanian friends about vintage shops, they smiled at us and said: we have vintage everywhere, just check out the stores.
Something different than the usual
After we stumbled over an actual Vintage store in Pogradec, a town where you would have never thought to find anything like that, my awareness intentionally raised. At the store in Pogradec with the simple name 'Vintage,' we had a chat with the owner, Adri, who was born there, has a passion for old things and calls himself an old spirit. His idea was to bring this type of trend to the town and establish something different than the usual in Pogradec since it is not very common in Albania yet.
When asking him about other stores he might know, he mentioned 'Vendi Sekret' in Tirana. Certainly, a place we would have to check out. However, three girls in a shop ended with at least 2 bought pieces per person and happy faces.
That must be heaven for Vintage lovers
On our trip to Shkodra, a friend showed us the flea market. Since Nina was looking for a jeans jacket, we returned and ended up with more than a jacket of course. When strolling through the tables and clothes rails, pretending to be one of the locals, who buy their clothes there as well, I realized that this must be heaven for Vintage lovers. Unique pieces, probably from past times for a fair price, not as overpriced as in the stores in Berlin, for example, made that way of shopping much more enjoyable.
Grandpa sweaters for the ladies please
So, the days got surprisingly colder in October/November or maybe Nina and I just get cold way too quickly, we were passing a man selling clothes every morning when walking to work, often freezing of course. Once, we decided to check it out and noticed that he was selling sweaters, which were probably rather for old men than for us ladies. Certainly, he must have looked at us confused, asking himself why on earth we would buy such clothes, but due to the recent trend and the cold, we turned into lucky owners of warm sweaters which were worn by a grandfather once maybe.
No wonder I earned the nickname 'gjyshe' (grandmother in Albanian) later on.
In Albania, the vintage trend is slowly developing due to locals, who have been abroad, experienced it and brought it to their country. Otherwise, each flea market is worth checking out for antiques, clothes or just to enjoy the atmosphere, have a chat with the owners if possible. I could find there objects from the communism period, stuff that reminded me of my grandmother or even things that just made me sentimental.
Back home, people ask me where I got my clothes sometimes, and I tell them very proudly: in Albania.
Written by: Pia Opitz, intern at Elite Travel Group