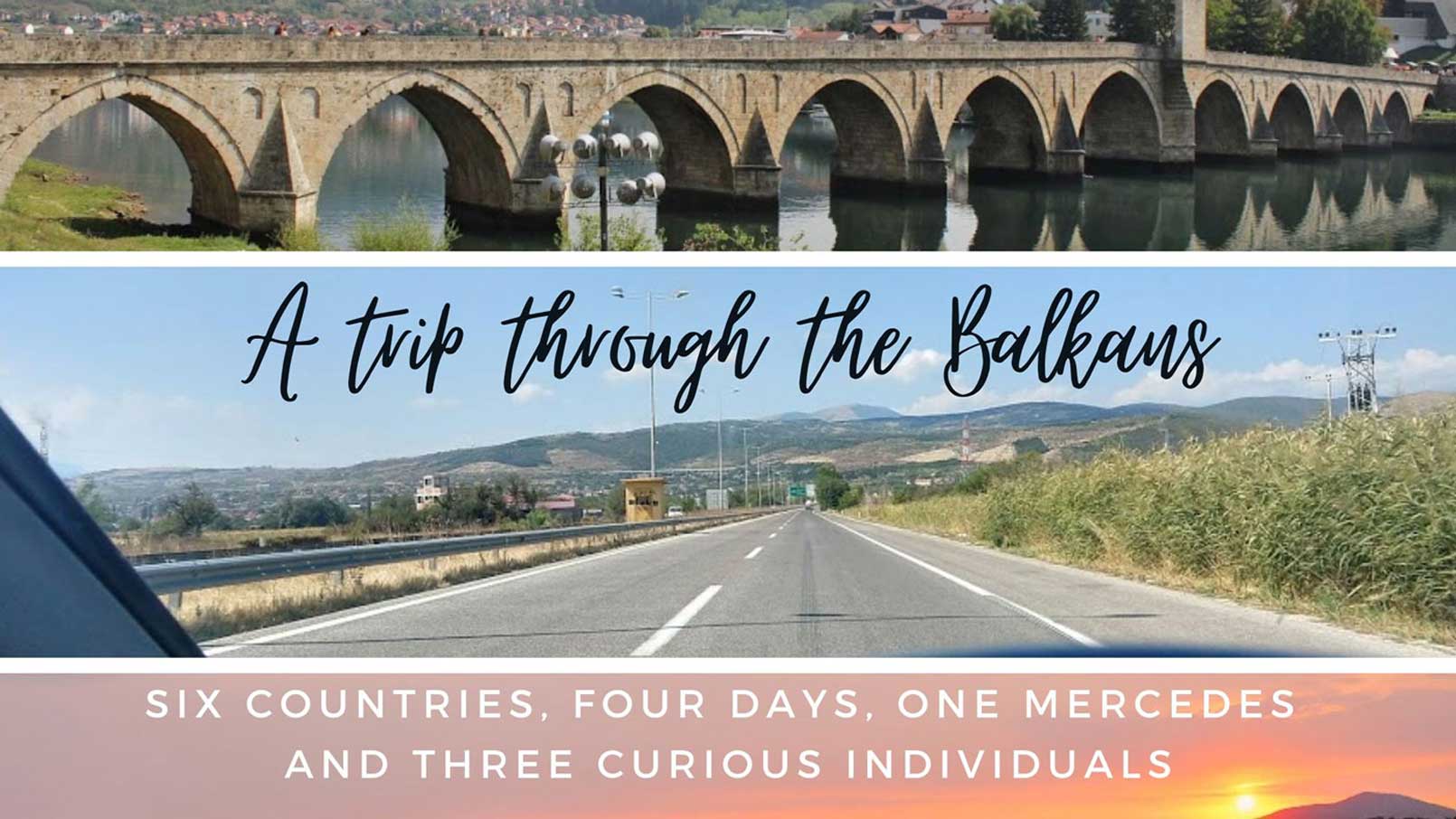 A trip through the Balkans – too many countries, not enough time
Six countries, four days, one Mercedes and three curious individuals – 1800km and way too many impressions.
The mission: Check out the travel itinerary, starting point: Albania, including the cities Mostar, Sarajevo, Belgrade, and Skopje within a certain time. After all, due to the lack of time, it turned out to be four days of traveling. However, the actual travel duration is about 10 days.
A Quick Introduction of the Three Travelers:
Simon, a hiking expert from the South of Germany, talks quite a lot but most of the time it is also very smart whatever he says – highlighting 'most of the time'. There is also Gonzalo, his Albanian nickname is Goni by now. He is a cute skater from Chile and everyone's friend after a short chat. Small or space-saving but not to forget, Pia – that is me if you haven't noticed it yet. Apparently a bit e hallakatur (scattered) but often responsible for some good snacks, which are quite important on such a trip. Another important member: Elke. Is it a hippo, is it a pillow?! Yes, but also an inconspicuous and silent companion who takes care of the comfort in the car.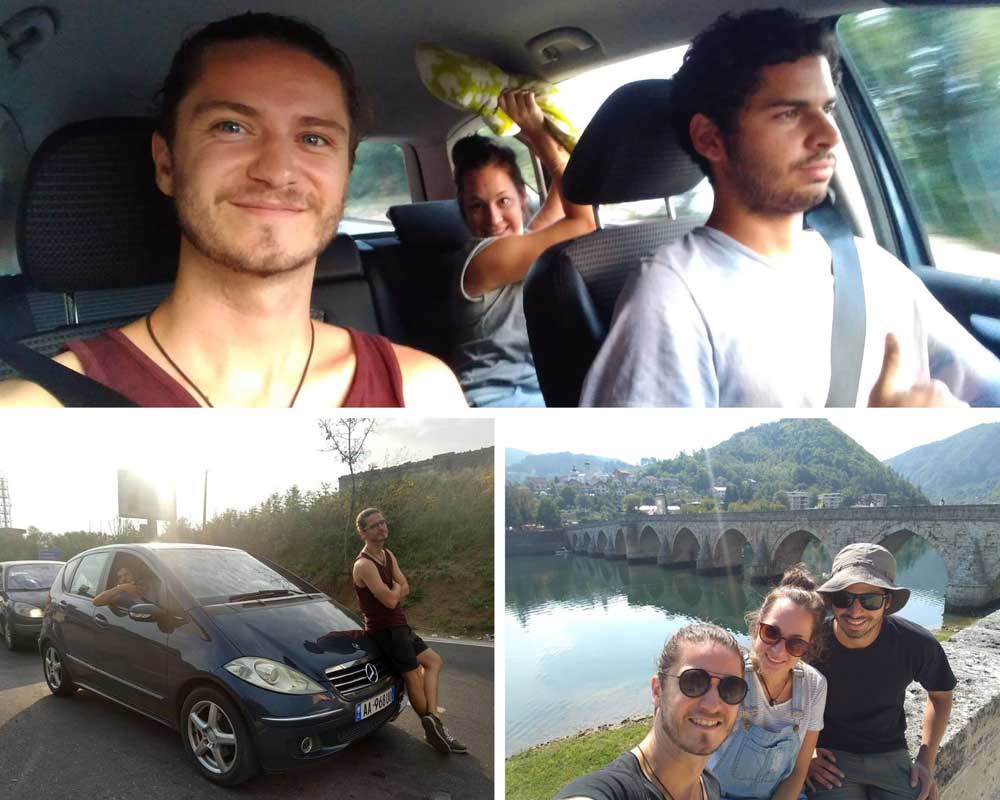 The First Day and Probably Also the Longest
We started our journey from Elbasan at way too early o'clock. Speaking for myself, like a zombie I got in the car, fell asleep, and woke up when we stopped for breakfast in Shkodra – prepared by me of course – at some random spot with a pretty nice view.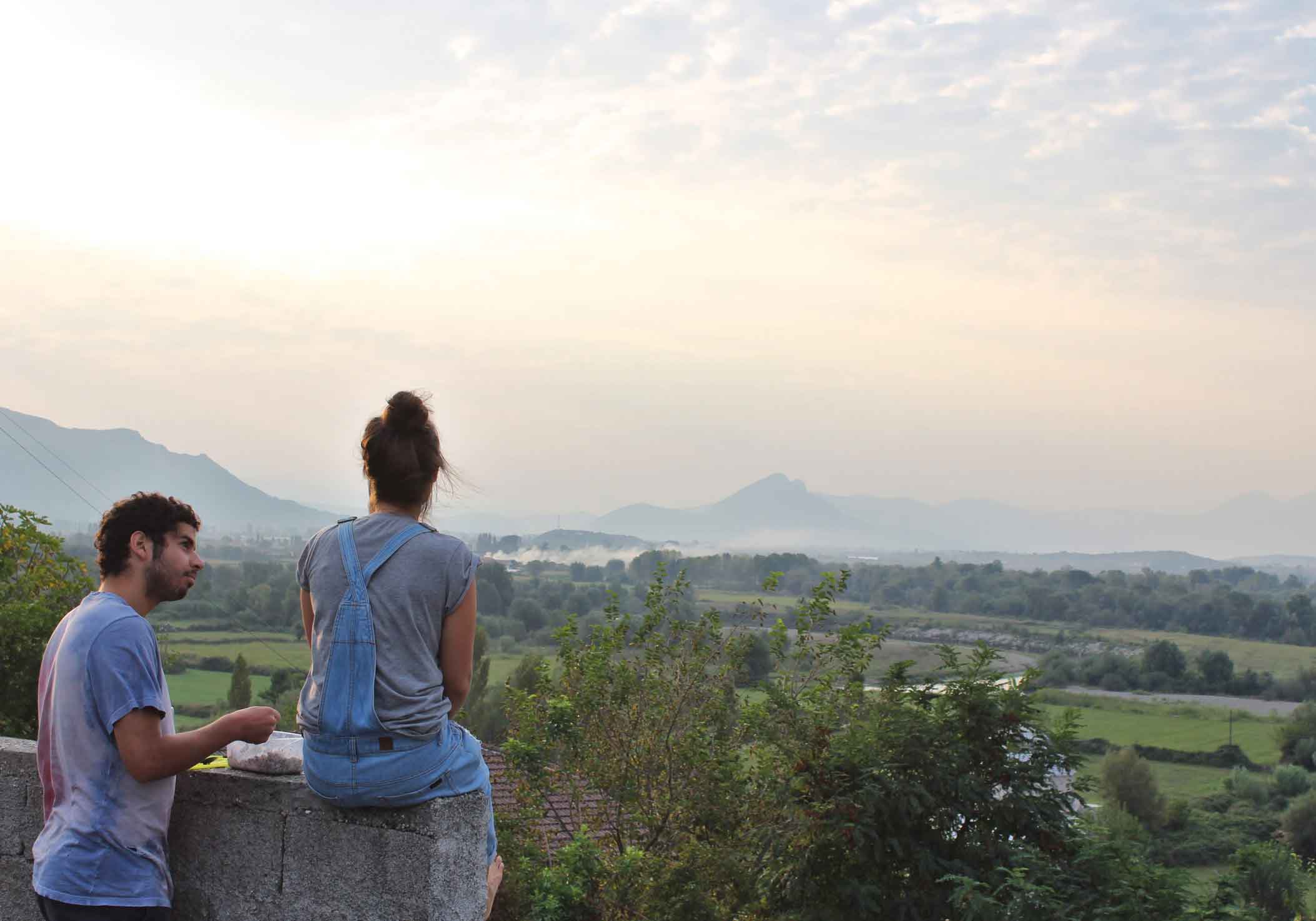 The first border we crossed was Montenegro, where we had a quick stop in Kotor. A beautiful city located at a corner of a bay, surrounded by a stunning mountainous landscape inviting to stroll through the tiny alleys within the city walls, and an incredible view from the hilltop castle. I can just suggest visiting that picturesque spot in the off-season, otherwise, it is just way too crowded.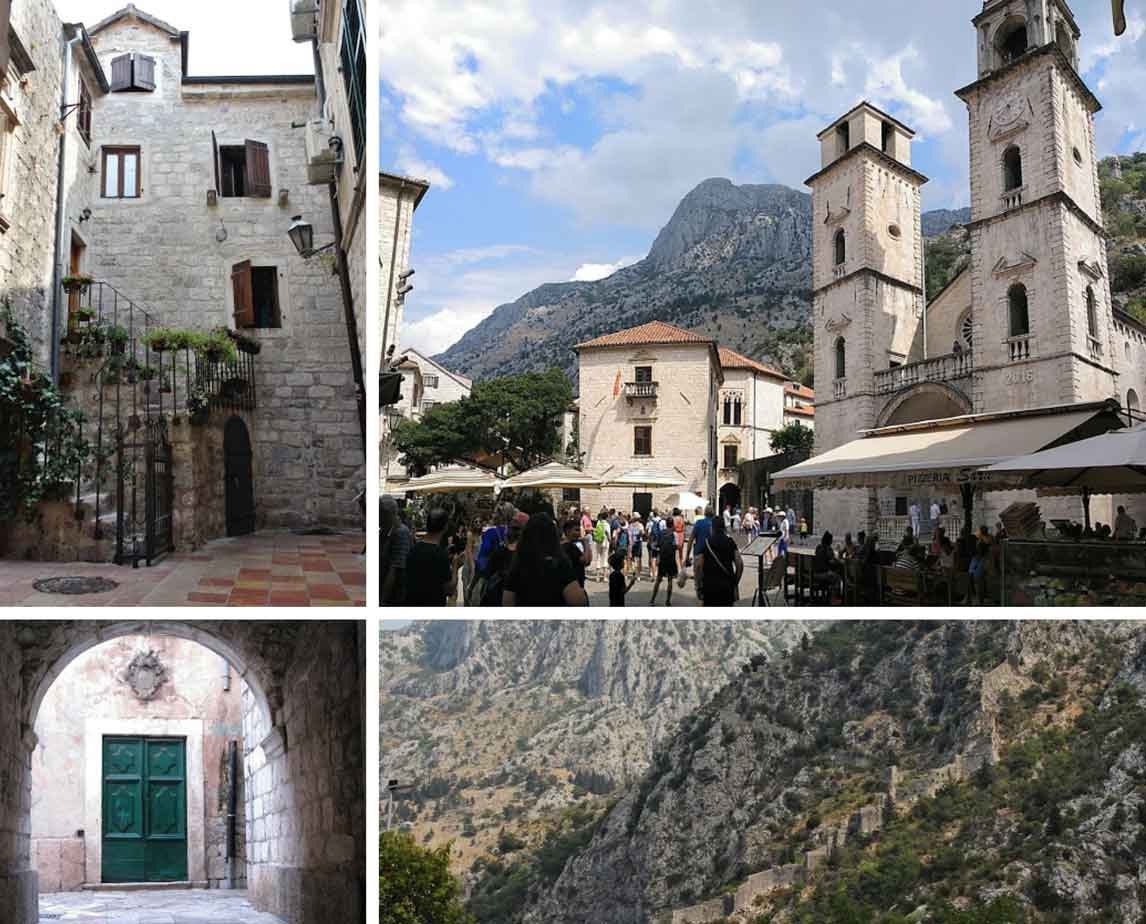 The next very crowded spot we headed to became pretty famous through the series Game of Thrones. Yes, I am talking about Dubrovnik. The old town is as impressive as you have probably already heard before. You feel like the ancient walls speak to you and give you a hint of how city life in past times could have been like.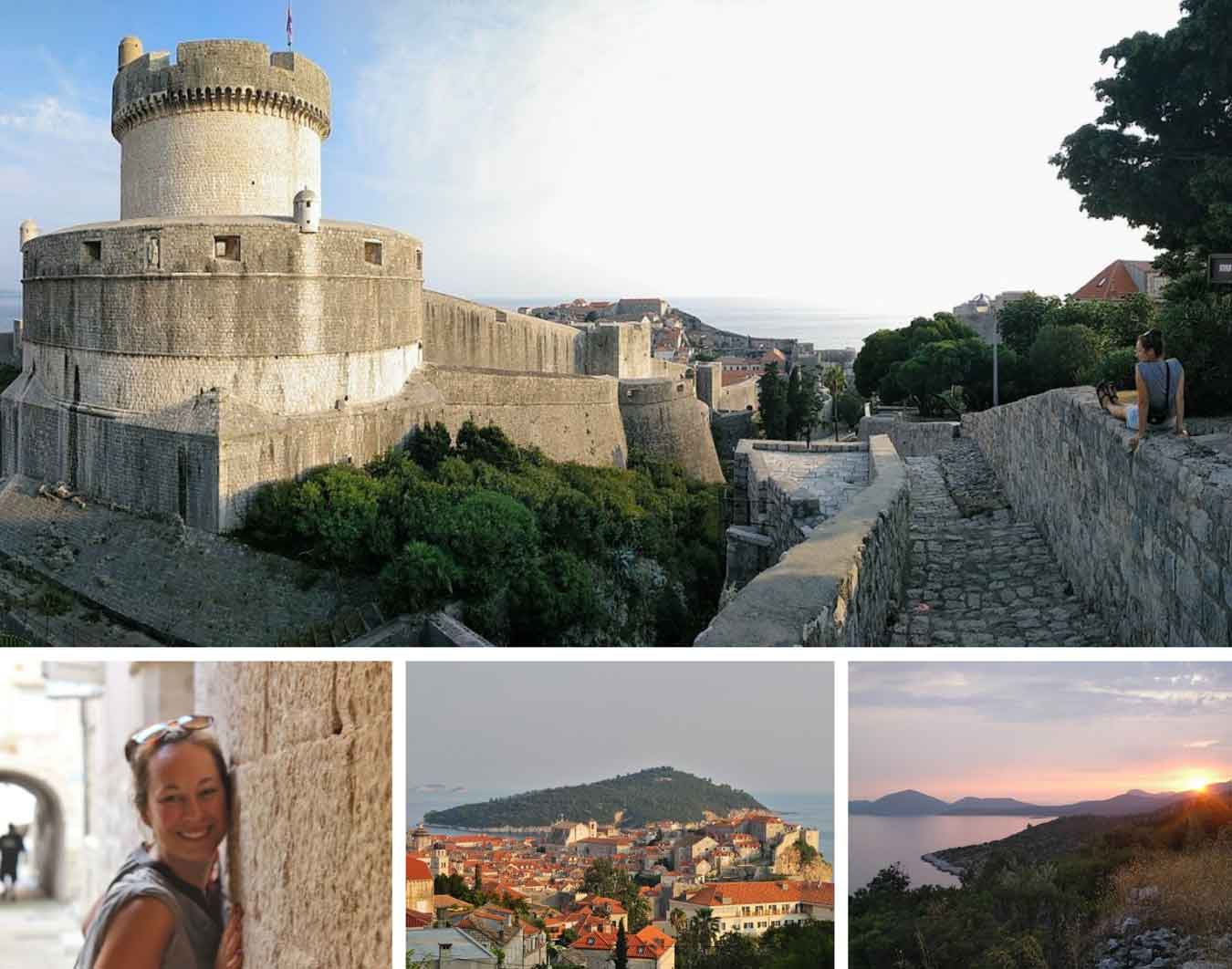 We crossed the second border, stopped at the second city, and still had more than 140km to go to arrive at our last stop for the day, Mostar in Bosnia Herzegovina. We got there quite late so that we used the next morning to discover the city, known for the celebrated bridge people can jump off into the fudging cold water. Besides the majestic stone bridge with musclemen encouraging people to jump, the old town with various souvenir shops and restaurants is another highlight.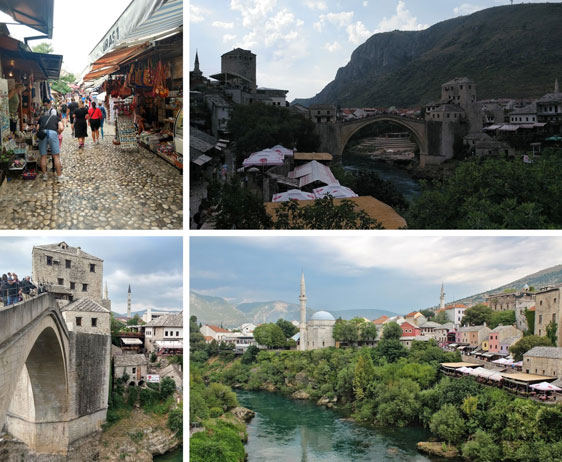 Back in the car, we headed to Sarajevo. A vibrant city with a strong religious presence, that still has visible scars from its past due to the longest siege in European history. We spent a great evening in the Eastern part of the city, enjoyed delicious food, met strangers who turned into friends, and speaking for myself again, had the best Baklava I have ever tasted.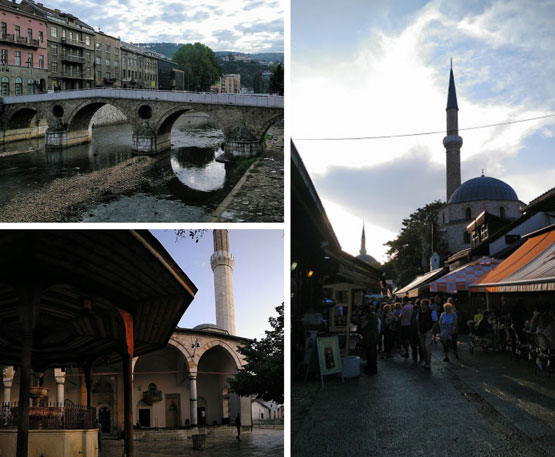 After a long night, stopping at a few bars, drinking a few beers we got up early. Even without a hangover we almost forgot Elke in the Guesthouse, but thanks to King Goni who just needed a pillow for the next long car ride, we didn't lose her – thank God, or rather Goni.
Our next destination was Belgrade. We arrived late after a beautiful drive along a river, through valleys and dark tunnels – no clue why the Serbians don't have any light in their tunnels, and they have quite a lot of them. A quick stop in Visegrad and the last few kilometers with heavy rainfall, we finally got there and didn't waste any time to explore the pretty and proud city. The main highlight is the fortress where we got the chance to watch a beautiful sunset. The walk-through lively streets, various bars, and restaurants invite to just hang out there and enjoy a drink, Belgrade a young and refreshing place with historical treasures is worth a visit.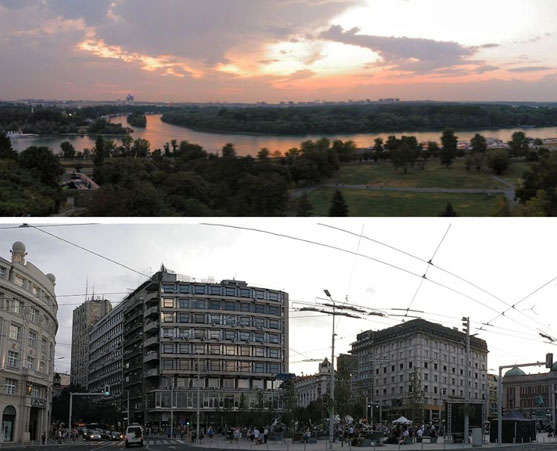 After an excellent breakfast, we started our next long drive to Skopje. Skopje has charming parts around the city with alleys full of bars and restaurants offering traditional food or Ottoman- and Byzantine-era sights such as the fortress. However, the city was reconstructed after an earthquake back in the 60s which explains the quite newly constructed buildings. Thanks to the, well let's say playful architecture with all the warrior statues, mega-fountains, and plenty of lions, Skopje has a Disney World character.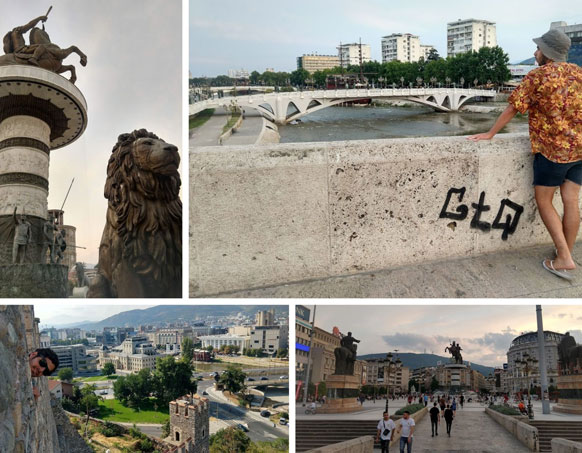 After a quick visit at the fortress, we dropped off Simon at the airport in Skopje to welcome his travel group he is supposed to join as a tour guide for 10 days. Since there are two airports, we headed to the wrong one first of course, and still made it in time thanks to my heavy foot.
After we lost one of our travel companions we went on and stopped in Ohrid for lunch and walked or ran to the Church of Sveti Jovan at Kaneo which is set on a cliff over the lake. It is a beautiful walk if you got some more time, strolling through the old quarter or walking along the lake and passing bathing spots. I wished we could have stayed for a bit longer.
The last border to Albania meant more or less the end of our 4 days trip. It was a trip full of adventures, kilometers (which we of course compensated with the atmosphere), and tons of impressions I didn't mention all in this short description. Thanks to Elite Travel Group for giving us that opportunity.
Everlasting experiences were made.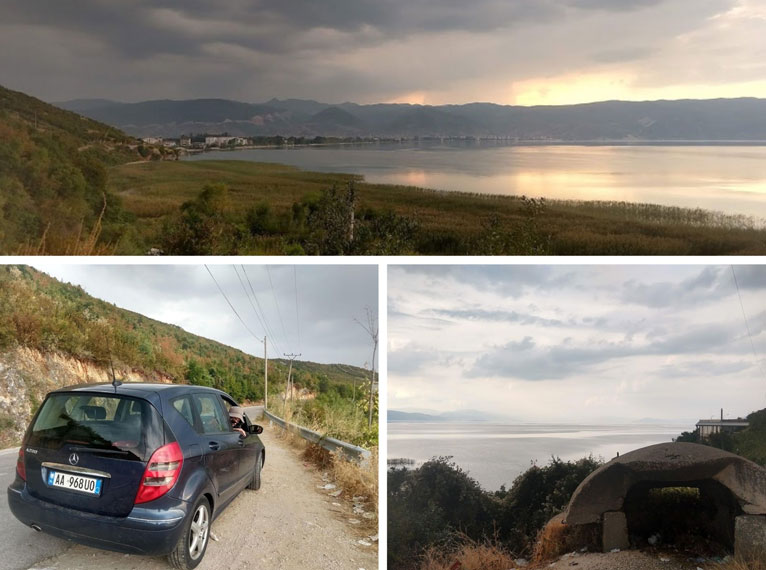 Find the tour here.