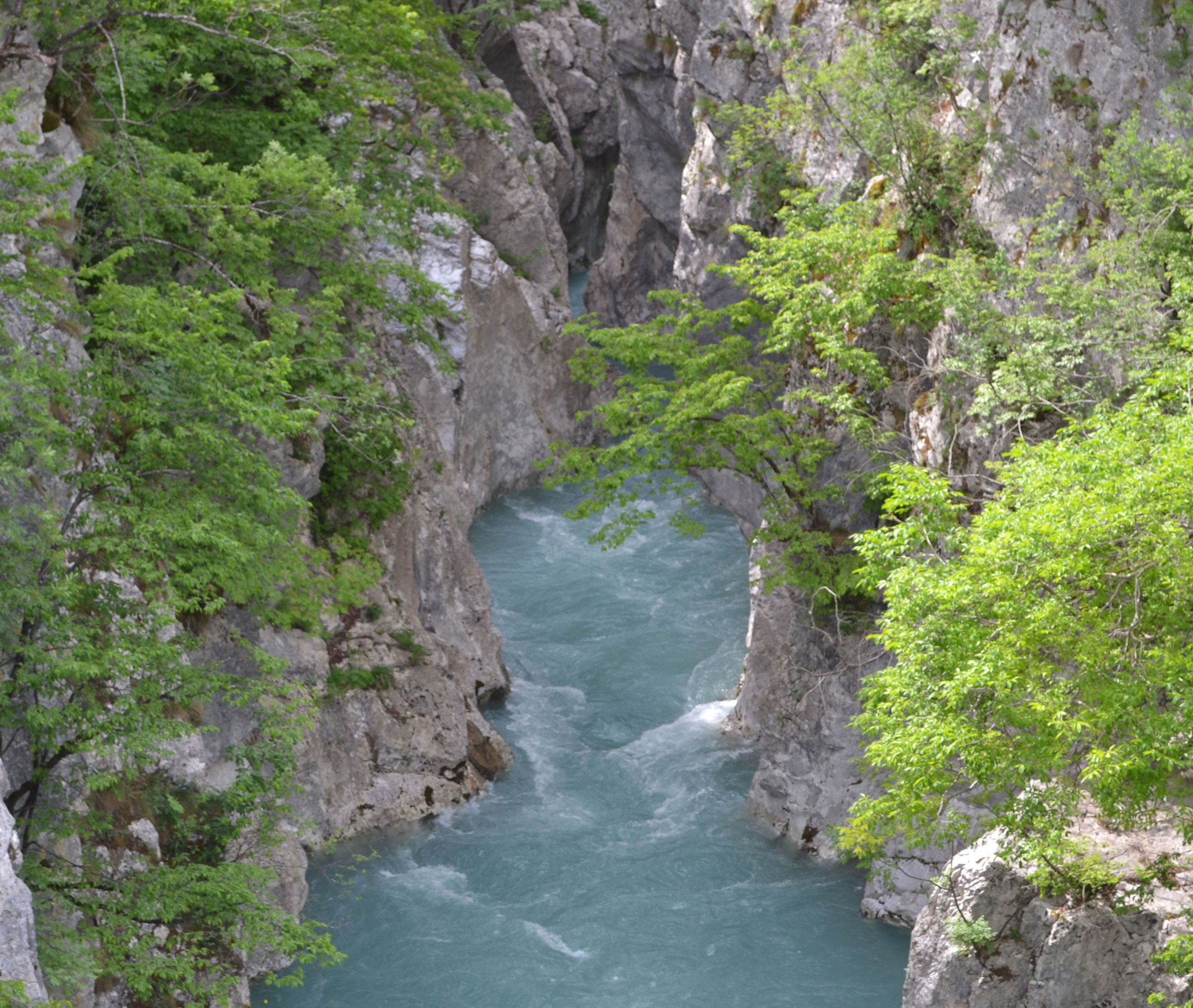 Theth to Valbona-more than just an ordinary hike (2/2)
Two villages, one mountain pass, three backpacks – an everlasting adventure!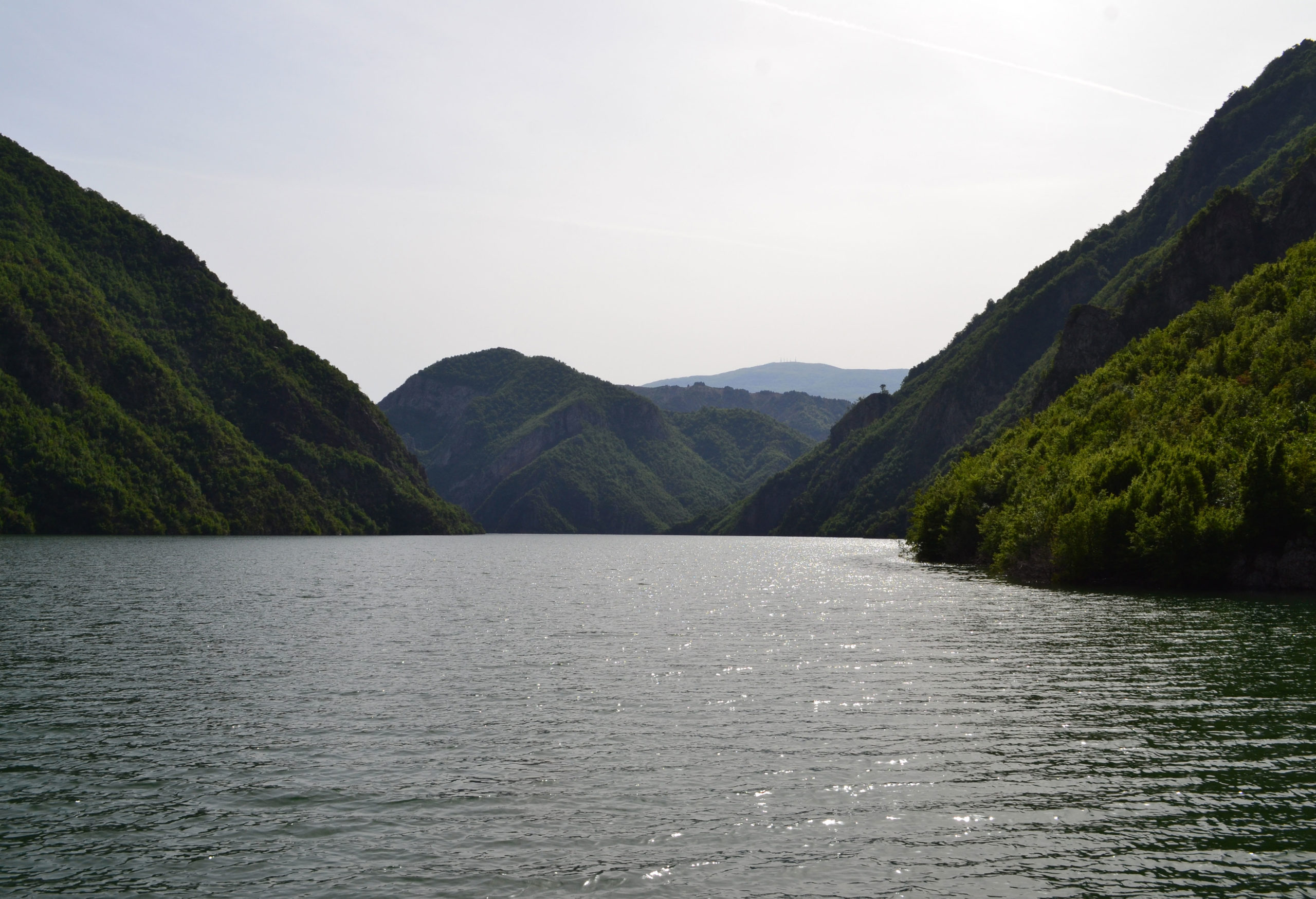 The next morning was sweetened by a beautiful view of the surroundings of Theth while we had a rich breakfast. The sun tickled the top of the mountains. We were more than ready to climb that hill.
It was already pretty hot and the trail started quite steep, but luckily it led through a shady forest. After half of the ascent, we had a short break at the café Zef Rrgalla, had drinks, enjoyed the chilled vibes and could not get enough of the view.
Getting closer to the top of the mountain, the heat got to us and made the last part tough. It was all worth the sweat for the stunning view.
For our lunch break, we found a tiny shady spot. We felt reinvigorated after the break, ready for the ascent and as Mahatma Gandhi said: Every worthy act is difficult. Ascent is always difficult. The descent is easy and often slippery.
Full of joy after these memorable impressions we smiled at passing hikers coming from Valbona, motivated and told them that it is all worth the effort for that view.
On the way down we stopped at the café Simoni, had coffee and cooled down by putting our smelly feet into the cold water of the spring. Later people discovered a snake close to the spot where we put our feet into the water – lucky us we didn't get bitten since the bite is quite venomous.
The last 3km evoked the picture of a moonscape. No one passed us, except a transporter loaded with people, which jolted along the road with loud Albanian music – it was kind of an absurd picture. It felt like we needed forever for that part, there was just no end in sight.
Finally, we got to Fusha E Gjes Hotel – the end of our hike. With the help of our taxi driver Denis we found a place to stay – the Guesthouse owned by Mark Lamthi.
We could have not found a better place to stay!
The Guesthouse was more like a hostel and even though Mark could barely speak English, much less German we were able to communicate with hands, feet and a few Albanian we know.
After a very refreshing shower, the water was just as cold as the spring from the mountain, we sat together for dinner. The food was simple, fresh and regional – just what we needed after the hike: Potato Soup, typical salad, feta cheese and Salcice (sausages).
Our evening could be described with three words: Raki, more Raki.
The next morning, even though we had to get up early, we enjoyed a lot the calm atmosphere and the cold air which was shaking us up.
After a fried egg, bread, cheese, and traditional kos, we were ready to start the day. We got picked up around 7:00 to fetch the first ferry (Alpin) at 9:00 from Fierza to Koman. The ride along the river, surrounded by beautiful landscapes and the tiny boats that also take people to Koman, made us feel like being in some other country such as Thailand. Nina kept on taking pictures.
Photos will help you to see the place, gives you an idea but they just can not give you that actual feeling of being there and seeing it with your own eyes.
When we got to Koman Nina and Pia fetched a lift by 2 German girls to Tirana while Simon took a bus/taxi to Shkodra to meet a friend. After all, we met each other on the Bus from Tirana to Elbasan.
Theth seems like a place of its own, very peaceful and untouched. Hopefully, it will remain this way. The trip was short but we got a perfect first impression of the country with huge diversity, its great people and interesting culture and historical background that makes Albania what it is now. Surely we will go back there. Thank you Elite Travel Group for making that happen.